Grammy-nominated classical Indian legend, composer and sitarist Shujaat Husain Khan and renowned Iranian-American vocalist Katayoun Goudarziha have given a new urgency to the age-old love poems of Rumi on their latest album This Pale has been released on October 1st 2021 globally.
All songs will be available on all major platforms such as Spotify, apple, Amazon, Tidal, Pandora, YouTube, deezer, Snapchat, Triller, SoundCloud, tiktok, audiomack, Tencent, YouTube, basically All majors platforms.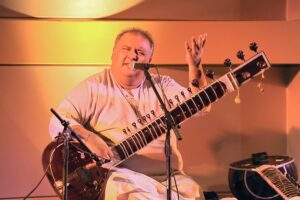 In these dark days of stark societal uncertainty and pronounced cultural intolerance, could the illuminating words of the world's greatest poet and champion of tolerance and love inspire dialogue and spark a constructive collective conversation. This questions is earnestly and eloquently explored by a culturally diverse group of musicians and close friends on This Pale (has been released October 1, 2021), the new album from Grammy-nominated master sitar player Shujaat Khan, Iranian-American vocalist Katayoun Goudarzi, Iranian ney player Shaho Andalibi, and 5th-generation tabla player of the Thirakwa lineage Shariq Mustafa. Together, they have forged an unlikely ensemble that has defied the limits of both lock-down and cultural difference to bring a new urgency to Rumi's centuries-old words of wisdom.  This Pale is a fresh multicultural take on an old tale.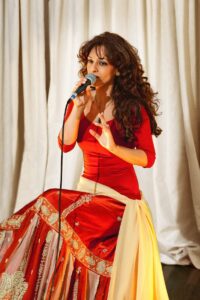 As a seasoned vocalist, adept at maximizing the musical qualities of classical Persian poetry, Katayoun Goudarzi had always been quite fascinated by the fact that a poet from a completely different country who lived, loved, and composed almost 800 years ago, could be the best-selling poet in the United States for nearly 20 years running. The ecstatic poems of Jalal ad-Din Muhammad Rumi, a 13th-century Persian mystic bard and Sufi master, have always stood for tolerance, love, and inclusiveness. So, to Goudarzi, the enduring popularity of those words said something powerful about the underlying spirit of humanity; it said something about how people are embracing one another, accepting differences, and celebrating other cultures.
Across the tracks, listeners will hear and experience different spectrums of emotions from joy to sadness, to grief and love, as Rumi's words progress across the arc of human passions.