New songs are being brought out on a regular basis by various music companies which are also aggressively promoting their music companies of late. In this competition, Pickle Music which has become popular within a very short period of time has now come up with its brand new romantic music album called Man Ka Shodhate. In this age of single music albums, the song Man Ka Shodhate, sung by Shruti Rai, boasts of a blend of meaningful lyrics, mellifluous singing, catchy music and beautiful presentation has been able to warm the cockles of the hearts of the music lovers, has been able to attract hordes of followers after it's unveiling with likes and views on the social media.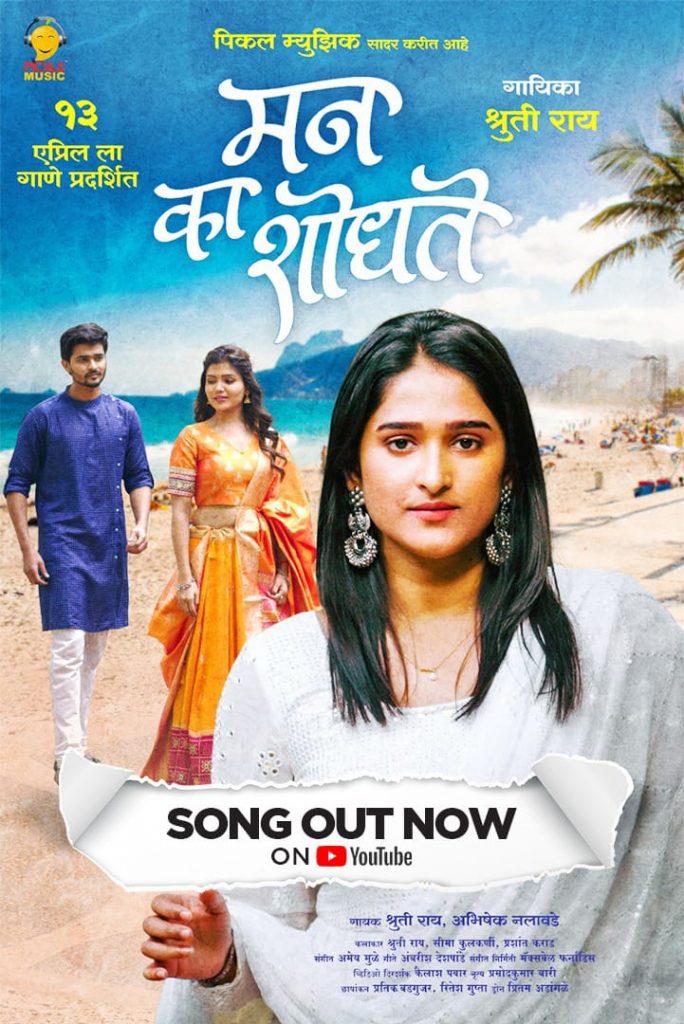 The album Man Ka Shodhate brought out by Sameer Dixit and Rishikesh Birangi of Pickle Music and unveiled at the Country Club in the presence of Vasant Rai, Singer Shruti Rai, Sadanand Shetty, Pickle Music's Sameer Dixit and Rishikesh Bhirangi, Director Kailash Pawar, Actors Seema Kulkarni and Prashant Karad along with the entire team of 'Man Ka Shodhate'. The catchy and melodious song crooned by the versatile singers Shruti Rai and Abhishek Nalawade succeeds in capturing the hearts of the listeners. The song is an extra ordinary tribute to love and has been penned by Ambarish Deshpande and composed by Amey Mule. Director Kailash Pawar has directed the song which is soaked with a lot of love
Along with actors Seema Kulkarni and Prashant Karad, singer Shruti Rai has also performed on the screen. Says Shruti about the song Man Ka Shodhate, "The USP of the song, which sets out to depict the angst of the heart is the incisive lyrics which has been composed by music director Amey Mule. As a result of which, not only did I get a different vibe of singing but also have been able to bring something different. Director Kailash Pawar has taken the beautiful song as well as the music video to an entirely different high. Sameer Dixit of Pickle Music reiterated that like always Pickle Music will continue to give breaks to new singers as well as artistes a platform to express their latent talent.
Maxwell Fernandes has produced the music video of the song. The choreography has been done by Pramod Kumar Barry. Preetam Andagle has handled the drone, while Kailash Pawar has edited the video.