The game changers of film making in the Bengali Film Industry, the power duo Shiboprpsad Mukherjee and Nandita Roy now directs Dada of Bengal and the cricket champion Sourav Ganguly for an upcoming brand collaboration. This is the first shoot for Dada post the lockdown and we are all thrilled to see him play cricket after 5 years for a brand commercial shoot.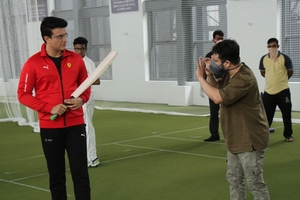 Cricket in our country comes with a perception that it is a gentleman's game but in reality it is not, Sourav Ganguly comes into the field to promote Women's cricket with this commercial directed by none other than the renowned director duo Shiboporasd Mukherjee and Nandita Roy, Dada is seen promoting Pinkball and we think it is great. This is the first time we will see the cricket champion coming together with Shiboprosad Mukherjee and Nandita Roy and that itself has created a lot of buzz. We hope this commercial changes the mind frame and the assumptions that people have built around the game of cricket.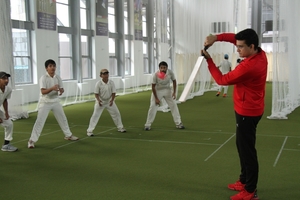 It is going to be fun to watch the commercial and to see Dada play cricket in the commercial after such a long gap of 5 years that too for the inspirational duo of directors.