The season of monsoon is here and so is the season of love. Well, who better than the master Jubin Nautiyal himself who created this soulful track 'Bedardi Se Pyaar Ka' which features some of the best artists from the cine industry!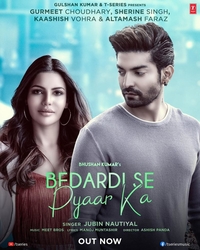 The song which crossed almost 40millions views on Youtube is being heard on a loop since its release. The song features the heartthrob Gurmeet Choudhary and gorgeous Sherine Singh, alongside Kashish Vohra and Altamash Faraz.
The song takes you through a nostalgic ride, but the slap from Sherine Singh is what the talk of the town is. Yes, you read that right. Sherine Singh who is seen in the video as the girl who is being loved by Gurmeet Choudhary slaps the actor for a scene in the song.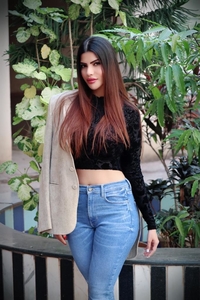 Sherine showcased her acting skills beautifully in each and every moment of the song. But was quite hesitant while doing this particular scene. The reason was nothing but the amount of respect she had for the actor. The scene though finally happened and Sherine pulled it off really well.
When spoken to the actress Sherine Singh about her experience on the scene she said that, "I really enjoyed working with Gurmeet Choudhary. When I read the scene, I was actually a bit hesitant to do the slapping part. I even asked Gurmeet if I can pull his shirt instead of the slap. But he gave me the confidence to do and well it turned out to be really great."
The song which has hooked everyone from past few days is something that you need to watch, if you haven't