After enthralling the audiences with the hit single 'RUN', Shannon K, daughter of legendary Bollywood singer Kumar Sanu, has yet again set to return with another soulful single titled 'RETRACE'. The song released on 5th November across digital platforms by Sony US and ECR Music group.
'Retrace' is a melancholic song from an artist's soul, confronting some hard-hitting reality and long-standing insecurity of an artist. The song depicts the pain and the struggle of an artist that they keep fighting inside them. The music is given by her sister Annabelle and the beautiful lyrics is penned by Annabelle along with Shannon herself.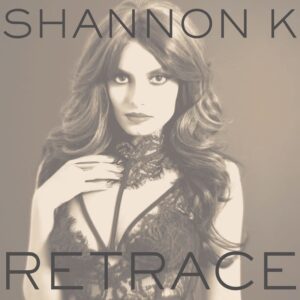 Talking about the single, Shannon K excitedly says, "This song is close to my heart and every artist will relate to it. I hope the song reaches out to those who are always let down by someone, or when they're told that they aren't good enough and need to keep changing themselves for the irrelevant people to feel accepted in the world. This song is an attempt to assure them that they are not alone. This track is an expression of my real emotions that I have been feeling lately. It presents a soulful rendition, portraying a war between heart and the harsh reality of the outer world."
On being asked, the legendary singer Kumar Sanu shared, "Shannon is an extremely talented artist and this is not coming from a father, but a fellow artist. The single 'Retrace' has a vulnerability in its lyrics and that's what moved me when I first heard it. Shannon's unique and versatile voice adds an intense emotion and expresses delicate shadings in the song. She has created an identity in the West and I feel extremely proud seeing her evolving and growing everyday personally and professionally."
Shannon K has slowly and steadily created a space for herself as an American pop-singer and songwriter in the western music industry. Her song 'Give Me Your Hand' was a massive hit on Youtube and later was nominated for the most prestigious music awards in the American Music Industry. She also collaborated with singer Sonu Nigam for another feather in her cap titled 'OMT'. 'A Longtime', 'Always' and 'Run' are some of the singles that mesmerized listeners and gave her great recognition across the world. She hasn't had it easy especially when her father is legendary 'Kumar Sanu' who has given us some of the biggest chartbusters in the last three decades of his career. But Shannon is ready to embrace her authenticity and showcase her uniqueness through her art.
'RETRACE' is out, so don't forget to tune in and keep humming on it.