The second episode of BYJU'S Young Genius Season 2 on News18 Network saw Bengaluru- based prodigies – Rahul Vellal and Siri Girish, India's youngest exponents of Carnatic music showcase their talent in front of renowned musician and composer Shankar Mahadevan who was present as a special guest. Shankar was mesmerized after listening to his compositions by Rahul and performed the raaga "Vande Mataram" together on the platform. He even proposed to record a song with the kid.
Rahul was barely two and a half years old when he could perfectly repeat all the songs played at home. His first ever stage performance was at six and ever since that he has performed over sixty concerts across India and abroad and won several accolades in music competitions.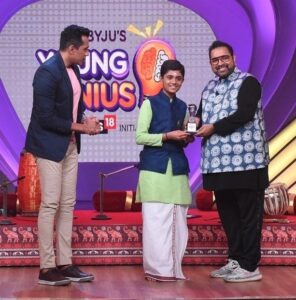 Whereas Siri Girish 15-year-old girl, who was nationally acclaimed as a Carnatic raga composer began formal Carnatic classical vocal training at the age of three. She also plays an array of instruments like Guitar, Veena, the digital instrument GeoShred and Keyboard. She aims to preserve, propagate and let the world know how amazing Indian classical music is.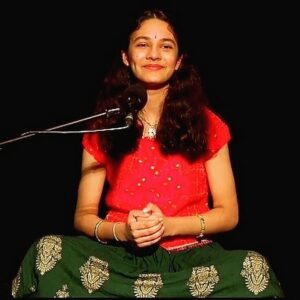 Commenting on the performance by the two child prodigies, Shankar Mahadevan shared, "I am very impressed by these super talented kids and how they have been so passionate about classical music in today's time, what's even more remarkable is they both have started training when they were toddlers and have a very supportive family backing them. I would love to support and work with them in the future to sustain Indian classical music in the industry. These young talents on the show are an inspiration to all of us and are a true representation of 'Umar Choti, Kaam Bade'."
BYJU'S Young Genius is a News18 initiative that inspires young prodigies from different fields across the country. This new season features prodigies aged 6-15 years showcasing their superlative achievements, in a vibrant new avatar. These 22 geniuses have been chosen from 20,000+ aspiring and inspiring child prodigies across India from different fields such as performing arts, academics, technology, and sports, to name a few. Senior Anchor Anand Narasimhan is back along with celebrities like Vidyut Jammwal, Mouni Roy, Geeta Phogat, Pulela Gopichand, Geeta Kapoor amongst others who will be seen encouraging these young stars as they work towards putting their best foot forward.
Tune into 'BYJU'S Young Genius Season 2' every Saturday/Sunday across News18 Network, History TV18 and Colors