The king of Bollywood – The king of romance – The heartthrob of many recently made his debut as a singer with his unique version of Bella Ciao for the 'I for India' concert. A concert that was organised to raise awareness and reach out to the masses, taking this opportunity Star Bharat is all set to broadcast the worldwide television premier of the 'I for India concert' from the celebrities' home to yours on Sunday 7th June, 2020.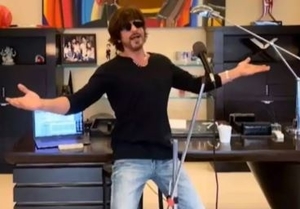 With 85+ artists coming together for the first-ever virtual concert was a treat to all the Bollywood and Hollywood lovers. Actors, Sportspersons and famous artists from all over the entertainment industry have contributed their time and energy to make this fundraiser a successful one.
Amongst the many famous stars, Bollywoods' extraordinary star Shahrukh Khan held the mic in and sang the famous tune of Bella Ciao in his own unique version. The lyrics of the song highlighted today's scenario with a beautiful message at the end. Sharukh Khan's youngest son Abraham's cameo at the end was also said to be the cutest moment in the song.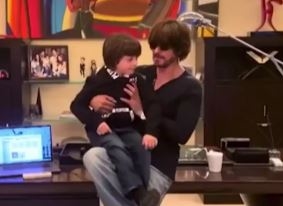 The Bollywoods' superstar said, "Life is all about – chances. Good chances. About hope, compassion & love. And that's what we are here to do on this platform. Share love and compassion, in whatever way we can. Well it's time to say I can, I will and I must. Please do press the donate button and do your bit for India. I for India."
Don't miss to watch the King Khan perform at the 'I for India' concert this Sunday at 9pm only on Star Bharat