In the last few days, Marathi films also dominated the box office. We have seen Marathi movies of different genres. The audience also responded well to all these films. Now Sanjay Jadhav, the king of romantic movies, is bringing a horror comedy genre film KALAAWATI with a team of many excellent Marathi actors. The Muhurt ceremony of the film was concluded on February 26, 2023 at Ajivasan Studio in Mumbai. Marathi film industry's famous singer, composer, producer and director Avadhoot Gupte was present at this Muhurt function as the chief guest. Also, along with the actors of the film, the other team also showed their presence at the Muhurt ceremony. The first song of the film was also recorded in the voice of famous singer Adarsh ​​Shinde on the day of the film's Muhurt celebration.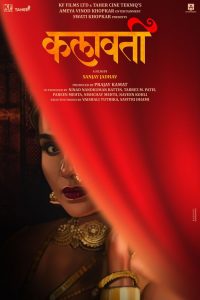 So far, Sanjay Jadhav has entertained the audience through films of different genres like 'Duniyadaari', 'Pyaarwali Love Story', 'Tu Hi Re', 'Lucky', 'Checkmate', 'Khari Biscuit', 'Ye Re Ye Re Paisa', 'Tamasha Live'. But now for the first time Sanjay Jadhav is coming to the horror comedy genre through the film KALAAWATI so there is definitely curiosity. A strong team of actors like Amruta Khanwilkar, Sanjay Narvekar, Tejaswini Lonari, Abhijit Chavan, Harish Dudhade, Onkar Bhojane, Dipti Dhotre, Sanjay Shejwal, Neel Salekar (influencer) will be seen in the movie.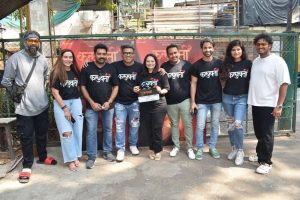 K.F. Films Limited, Taher Cine Tekniqs, Amey Vinod Khopkar Entertainment and Swati Khopkar presentation KALAAWATI has been produced by Prajay Kamat. Ninad Nandkumar Battin, Tabrej M. Patel, Pareen Mehta, Nischay Mehta, Naveen Kohli will be the co-producers. Vaishali Tuthika and Savitri Dhami are executive producers. Apart from directing, Sanjay Jadhav will also be the DOP. Pankaj Padghan will be the music composer of the film. Famous Marathi writer Abhijit Guru has written the screenplay of the film, while the story of the film is written by Nishant Bhuse and Anuja Karnik.