Actor Sanjay Gagnani who has been a heartthrob of many is going to release his debut song 'Tere Baare'. The song which is all set to release at the end of this month will be a soothing experience for all the music lovers out there.
Sanjay who is widely loved by his fans is an antagonist in his show. Playing for an elongate period, Sanjay becomes the first actor to be given the title of #villainero (villain + hero). Let me tell you that, this is the first time an actor playing a negative role in the show is massively loved by the audience.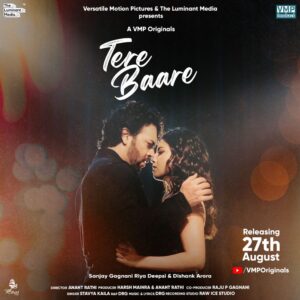 So, to give gratitude to all his fans, Sanjay Gagnani features himself for his debut music video, 'Tere Baare.' The motion poster sees Sanjay and the actress in the frame giving a pose that gives you a contemporary feel. While the motion poster has the soulful voice of the singer singing, 'Har Koi Mujse Puche, Tere Baare' and ends by giving a transition to it.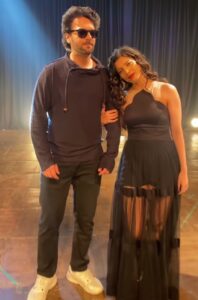 Telling us about his experience and more, we got an opportunity to speak with Sanjay Gagnani where he said, "Tere Baare is a dream debut for me. The song itself is so amazing that it made me say a yes. This is for all my fans who always wanted to see me as a hero. This is for them and all the people who have believed in me. I have been getting amazing responses since the time the poster and motion teaser has been released. Can't wait to showcase this masterpiece that we worked so hard to bring in front of our audience. Really excited!"
Well, all we can say is that we are very much excited to see Sanjay Gagnani in this new avatar.
The music video releases exclusively on 27th August streaming live on Youtube!
But the teaser is out now on VMPOriginals Youtube Channel https://youtu.be/mTswcVkpdLg