In these unprecedented times of global pandemic, there are countless numbers of essential workers that are risking their lives each and every day to keep Mumbai and it's citizens safe. And while many residents are doing their part by simply staying at home, some of them are making the most of the time, using their skills sets to thank those who are keeping them safe.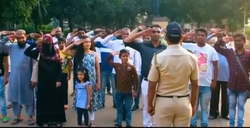 Good friends, Rishi Sethia, the powerful business known as the Architect Behind Modern Power Collectives like Annabel's in London, had joined hands with Shailendra Singh, India's Serial Entrepreneur and Inceptor of Percept Ltd, Sunburn, Guestlist4Good and Boss Entertainment, to produce and release a tribute video that celebrates and salutes the Maharashtra State Police and Mumbai Police.
Says Sethia, "The brave young women and men of the Mumbai Police are out every day and night maintaining order and protecting our city. Not all heroes wear capes, many of them wear uniforms and badges and Shailendra and I felt it important to let them know just how much we appreciate them. I am sure we speak for the entire city when we say, 'Thank You!'"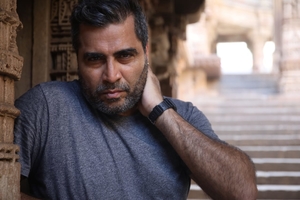 The two-minute long tribute video features a wide array of Mumbai Police Constables across the Maximum City, fulfilling their daily range of duty. It offers a glimpse in to the hardships they face, but also the pride they have in their work and the gratitude from citizens who offer their own salutes. It is set to a unique and uplifting version of Vande Mataram, composed by Saleel Kulkarni – Marathi music compser, singer and poet – and sung by Aarya Ambekar – Marathi playback singer, finalist on the first ever season of Sa Re Ga a Marathi Little Champs and youngest recipient of the Manik Varma Scholarship. The video is edited by Manan Kothari.
Says Singh, who wrote and directed the film, "I was inspired to give the entire country a glimpse in to the extraordinary work that the Maharashtra State Police and the Mumbai Police are doing, often while being unable to stay in their homes or visit their own families. Through this video, Indians everywhere are standing up and saluting these brave warriors."