Amid the ample opportunities, more so after the advent of OTT, the competition in the entertainment industry is very high. It is often perceived that actors take up projects which they are most comfortable with and avoid taking up too much work at a time. However, Salim Diwan prefers swimming against the tribe in a way.
"My thoughts are totally different. I don't prefer roles and work that make me comfortable. I love to take up challenges and focus more on characters that I have not done before," says the actor, who has done projects such as Ankur Arora Murder Case, Bollywood Diaries and Perfect Scream. Every actor in the entertainment industry has to look into their networking, PR, socialising, social media, collaborations, and events. And all these work along with their engagement in front of the camera often takes a toll on them.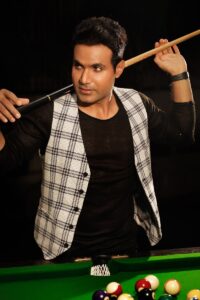 "As we are mostly busy with our schedules and commitment towards our work, we surely need people to look after our social connections, PR, so that we are able to stay connected with our fans, stay relevant, get the suitable work, and associate with like-minded people. All these PR and social media things are just for fans so I don't see it as something tiring or difficult," he adds. An actor hardly gets time for his or her emotional self despite delivering one after another emotional scene on screen. "Actors mostly live reel characters. They themselves don't get time to live their own life and often get involved with the characters we play on-screen. Just being the actor we hardly get time for our own self and our loved ones," he says.
Actors are generally said to have more relationship issues. They are often in the news for the same. "Every human faces relationship issues, but yes actors face these issues more frequently because they meet so many people in their lives and bond with them. As their social circle increases, dynamics also change and trust issues start to happen as actors, as we discussed earlier, mostly we have little personal time left with us," adds Salim Diwan .