He is the unforgettable face of Indian television and has been a part of numerous advertisements and commercial endorsements. Fans also fondly remember him as Lord Indra from Mahabharat and Suryaputra Karn. Well, the versatile actor Sachin Verma will soon be seen in a very different avatar in EORtv's cricket-based web series titled 'Game of the Sexes'.
The original series, 'Game of the Sexes', has been created and directed by award-winning director and producer, Deepak Pandey. It is based on cricket in a first-ever challenging format. The story is set in the post-COVID period when audiences have stopped coming to the stadium and the Cricket Board decides to restore the thrill and curiosity in the game cricket. A woman proposes an idea of mixed gender cricket match that gets the Cricket Board's approval. However, she gets embroiled in a scandal and gets expelled by the Board.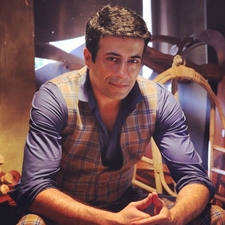 Sachin Verma essays a pivotal character of a cricketer in Game of the Sexes. Shedding light on his role, Sachin says, "For any actor, carrying a show on your shoulder is exciting. But in the current scenario, especially on OTT, there are too many characters and stories that require good actors. The concept of side-actor is fading away. It has started happening in films as well. TV is still working on the old format, but eventually, it will also change."
Sachin was being trained by a BCCI approved coach for the show and understands the game better. He says, "I have been into fitness and sports like volleyball and football before, but not much of cricket. Cricket is a new experience. I have played some celebrity cricket leagues, but now, I'm sure I can play better as a cricketer in leagues."
Sachin was shooting with the cast of 'Game of the Sexes' in the chilly weather of Moradabad this January. Sharing his experience, he says, "I had left Delhi 15 years ago and the thing I missed the most was Dilli ki sardi. I like the nail-biting chill in Moradabad that is so close to the mountains. We practice and shoot on the grounds and that too without woolens or thermals! I practice Ashtang Yoga and hand balancing, so that helps me stay fit."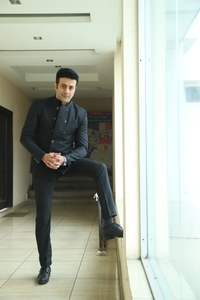 Apart from CID, Sachin Verma is also known for his roles in TV series Ashoka, Ram Rajya, Pyar Ki Kashti Main, Reet, Ankhiyon Ke Jharoke Se, Zoran, Radha Krishna, Mahabharat and Suryaputra Karn. He was last seen in OTT series State of Seize: 26/11.
Helming EORtv are Executive Directors of EORtv, Dr Kaushik Izardar and Deepak Pandey. The web series 'Game of the Sexes' will soon launch on EORtv and features an ensemble cast including Shahbaz Khan, Sachin Verma, Sneha Wagh, Vindhya Tiwari, Shobhit Attray, Kumar Vaibhav, Piyush Ranade, Riya Deepsi, Rumana Molla, Rahul Jaittly, Zeeshan Khan, Ishani Sharma, Shiraz Khan, Megha Prasad, Mamta Kumari and Annurag Batra.