After working as an executive producer for half a dozen films, Sachin Dubale Patil is now ready to don the director's hat. He is embarking on his directorial journey with the film SECOND HAND.
Brothers Entertainment is producing the film SECOND HAND. The story of the film is written by Sachin-Vishnu, the screenplay is by Dr. Bhalchandra Gaikwad and Amit Bendre. Actor Saksham Kulkarni is in a pivotal role in this film. The tagline of the film is "Vishay Aata Kholat Jaanaar". Poster of the film is striking with the two hands heart figure indicating that the movie is about love.
Sachin Dubale Patil, originally hails from Beed, came to Pune in search of work. He started with a job in coffee shop. While doing job, few people from the film industry became his friends. He started getting information about the film. After working in the film industry as a Boom-man, he went on to make eight to ten films as an executive producer. Aatpadi Nights, Abak, Headline, Bazar, Khichik are some of his films as an executive producer.
Sachin Dubale Patil said, "After entering the film industry, I got opportunity to work with many directors. While observing their style of work, I also thought of directing. For that, I decided to understand the technique of the film first. I am now directing my debut film SECOND HAND. I am happy that without any film background, I entered in the industry and now starting a new inning as director."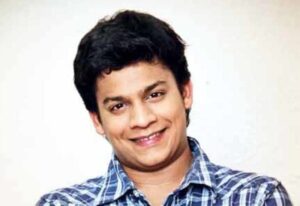 Saksham Kulkarni has debuted as child artist with film Pak Pak Pakaak, Shikshanachya Aaicha Gho and was seen in films like Shevri, De Dhakka, Lonavala Byepass, Fakt Ladh Mhana, Kaksparsh, Amhi Bolto, Ghantaa, Ziprya, Bhai: Vyakti Ki Valli and also series like Ambat God, Love Lagna Locha and Padded Ki Pushup.