Actor, model and entrepreneur Ruhaan Rajput whose birthday was on 20 January feels nostalgic. He celebrated this birthday with his mother, father and sisters after 12 years.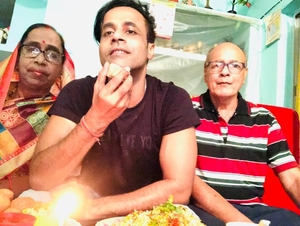 Ruhaan has done music videos like Ve Soniya, Tere Bina Jeena, Khidki Ka Parda, Bin Bole and also starred in Eros Now's web series Anatariksh.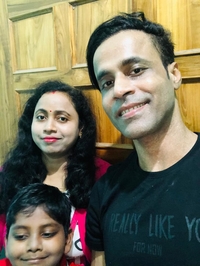 Why Ruhaan could not celebrate birthday with family for so many years, he said, "First for education, I stayed away from home. After finishing education I joined JP Morgan, Bengaluru as a software engineer. In 2014, I started a company named as Einfolge with my cousin brother. Now it is a multinational company which handles mostly international customers with branches in Paris, USA, Australia. The annual day of Einfolge falls on same day as on my birthday. So always celebrated my birthday with company colleagues and with my cousin brother, bhabhi and nephew.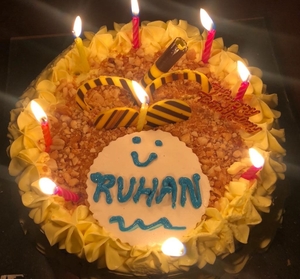 "This time I got a call from director Pravat Raut for his web-series and the shoot was scheduled in Bhubaneswar. I accepted his offer without second thought. My family stays in Bhubaneshwar so it was a chance to meet my mom, dad, sisters and also to celebrate my birthday with them," he adds.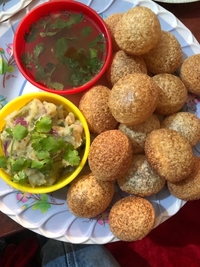 So what was special food for birthday boy? Ruhaan laughs and said, "Oh so many my favourite dishes. My sister Malvika made Kheer, Niharika cooked chicken Biryani and youngest sister Priyanka made cakes. Also there were Golgappas and more mouth watering dishes."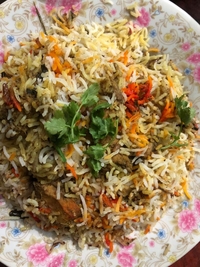 "I am seeing my mom, dad, sisters after two years. In 2020 because of Corona virus pandemic I could not able to meet anyone. So birthday celebration with family, I felt nostalgic. We all had a gala time chit-chatting and reminiscing old times," said Ruhaan.