Celebrity photographer Riya Bajaj, who has shot with celebrities from Tiger Shroff to Umar Riaz, Yuvika Chaudhary,  Prince Narula, Paras Chhabra to Mahira Sharma, is grateful for the role her parents have played in her career. Riya started quite early in her life and worked as a child actor. "My acting journey started when I was two and a half years old. My sister Sheena and I wanted to get into acting as kids and we both did lots of ads. I did my first ad which was for a famous toothpaste brand and it was a print shoot. After that I had a three and a half year contract with them. I remember my posters were all around town and when my mom saw the poster she had tears in her eyes. It was a moment of pride for her. I continued doing commercials for quite sometime after that."
Did you miss a typical childhood as you were busy doing ads? "I didn't miss masti for sure! I had lot of masti on sets. Acting was so much fun. As kids we didn't even know that we were acting because it was very natural to us. We did a movie Kyu Ho Gaya Na with Amitabh Bachchan, Sunil Shetty, Vivek Oberoi and Aishwarya Rai. Everyone on the set was so sweet. Vivek Oberoi would get chocolates on the sets and play with us. Even post pack up we used to have a lot of fun. Shooting is something that I enjoyed and being on set was the best experience that we could have."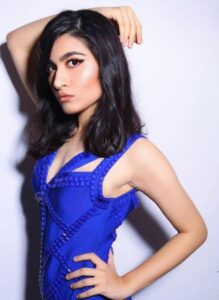 Have you ever thought of taking up acting as a full-fledged career?
"As a kid I really enjoyed acting. As a child actor, I had done more than 100 ads. But as I grew up my interest in photography and video production has increased. I was more inclined towards what happens behind the scenes. I am a person who is open to new opportunities and I don't mind coming on screen. But being off screen is something I enjoy the most."
Riya Bajaj's elder sister Sheena is a popular actor and the Bajaj sisters had some great childhood memories together.
Riya Bajaj adds, "The fondest memory with Sheena is the love that we share. It is unconditional and everything she does is so inspiring. I have always looked up to her and she is my source of inspiration and motivation. She was the one who encouraged me to get into photography. When I used to click her, she used to love my angles. She motivated me to think of it as a career and has been a huge source of support. Every day that we spend together is a memory to cherish I feel."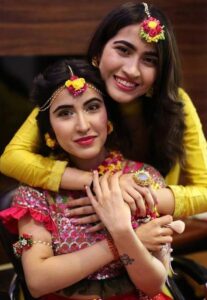 The Bajaj sisters got full support from their parents.
"They made it all happen and pushed me and Sheena to come up in life. They constantly inspired us. My mom has always supported me. My father is a fashion photographer himself. All the talent that I have today is because of him. I think parental support is most important for a child's growth and without them we wouldn't have been at this stage today. I feel really blessed and grateful for everything that they have done for us."