Ravi Dubey writes a hard-hitting poetry AANKDE concerning the current scenario in the Indian entertainment industry and its obsession with numbers.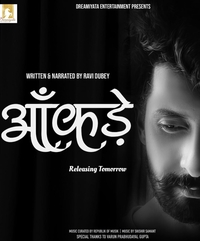 Aankde' (numbers) is a poetry Written & Narrated by Ravi Dubey , deals with the entertainment industry's obsession with numbers …box office collections , TRPs , Views have become the lens through with we determine the capability of an artist , but can these numbers truly define an artist.
Creation by Dreamiyata Entertainment, AANKDE is produced by Ravi Dubey & Sargun Mehta, music curated by Republik of Musik and composed by Shishir Samant.