Actor Rahuul Chwudhary who was last seen in BHUJ: THE PRIDE OF INDIA as Indian Air Force Pilot Virag Patel will now be seen as Subedar Dhiraj Sharma in the play 'Rezang-la-ke Shaheed' directed and designed by Smita Tripathi and Vishal Tiwari. The play will be performed at NCPA Mumbai on 25th April 2022 under the banner of Sixth Sense Cine Vision.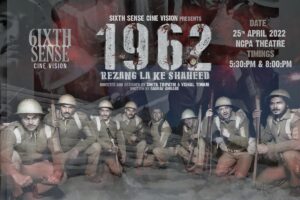 Interestingly not many know that Rahuul has served the nation Indian army for five years. Before getting into movies, Rahuul served in the Rajputana Rifles, the same troop in which Olympic gold medalist Neeraj Chopra is serving.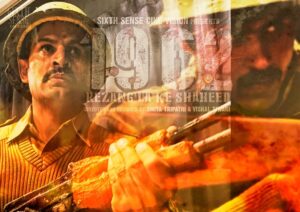 Rahuul said, "BHUJ: THE PRIDE OF INDIA my first war film and the experience was amazing. A lot of scenes were really thrilling to shoot and ended up giving me Goosebumps. I am glad to get the opportunity to be part of the play 'Rezang-la-ke Shaheed' as Subedar Dhiraj Sharma. The play is based on the backdrop of 1962 Indo- China War in the Chushul area."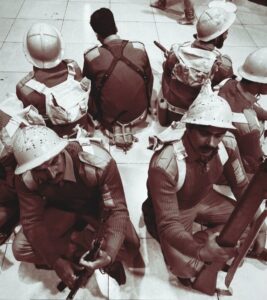 The actor was seen in films like Pankh – A Daughters Tale, Dunno Y2… Life Is A Moment, Dosti Zindabad and Main Khudi Ram Bose earlier. "I served in the Rajputana Rifles and it was very tough for me to leave. According to everyone, I was taking a risk leaving the army and coming to Bollywood, but it was my childhood dream to make a career in acting. When my passion kept calling me," says Rahuul.
https://glamgold.com/2021/08/30/my-army-experience-helped-me-lot-to-play-my-role-rahuul-chwudhary/
He has worked in the plays earlier and is seen in films with different genres. "I want to do all kind of genres because as an actor, I feel you have to be ready to do all kinds of characters. I feel that it is always important for me to learn and grow," adds Rahuul.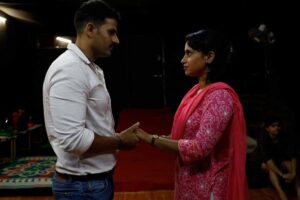 'Rezang-la-ke Shaheed' is written by Gaurav Ambare. The play also stars Crackdown fame actor Vipin Bhardwaj playing Rana and also newbie yet promising talent Dhruv Tripathi would be seen as Naidu.
Rahuul Chwudhary is ready to strike hat-trick as an army officer. He is now all set to be seen in the upcoming Dharma Productions movie titled Yodha. It is said that the actor will be seen playing the role of Pakistani Air Force pilot in the movie which also stars Sidharth Malhotra and Disha Patani.