On the occasion of Holi the makers of the film Raghuveer released the teaser of their first song 'Bhramanti' followed by the song release today, talking about the same director of the film, Nilesh Kunjir says, "This film has a lot of emotional connection for me and a lot of people will relate to this. Bhramanti has a great melody and encapsulates Swamiji's journey. Hence we thought to release this song first." The song is sung by Ravindra Sathe, Ajit Parab, Music is by Ajit Parab and lyrics Manndar Cholkar.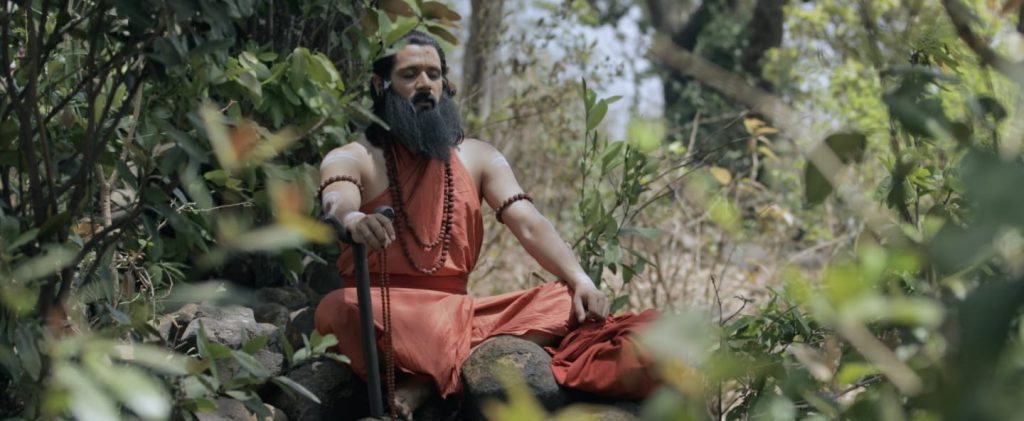 Presented by Cinemasters Entertainment, Raghuveer is produced by Dynamic Productions and Adityam Creations in association with Samarth Creations. Abhinav Vikas Pathak and Arvind Singh Rajput are the producers of this film and film stars Vaibhav Kishore Mankar, Sapna Kiran Badgujar and Dr. Kiran Chhagan Badgujar are the co-producers of this film. Sameer Dixit and Hrishikesh Bhirangi's Pickle Entertainment and Media Pvt. Ltd. has been entrusted with the responsibility of distribution. Director Nilesh Kunjir has done the direction of this film. In the motion poster presented with the slogan 'Shreeram Jairam Jai Jai Ram…', the looks of Rujuta Deshmukh, Naveen Prabhakar, Shailesh Datar, Rahul Mehendale, Vignesh Joshi, Ninad Kulkarni have been revealed. At the end of the motion poster, Vikram Gaikwad is seen as Samarth Ramdas Swami. The motion poster also shows that 'Raghuveer' will be released in theaters on April 6.
The film also stars Bhushan Telang, Varsha Dandale, Mousumi Tondawalkar, Anushree Phadnis, Dev Nikharge, Ganesh Mane. 'Raghuveer' director Nilesh Kunjir has written the screenplay along with Sangeet Natak Academy award winner Abhiram Bhadkamkar. Dialogue writing is also done by Abhiram Bhadkamkar. Mandar Cholkar has written the lyrics of this film and music director Ajit Parab has directed the music. DOP Dhanraj Sukhdev Wagh and Prathamesh Nitin Rangole have done the cinematography, while Jageshwar Dhoble and Prashant Chandrakant Kamble has done the editing. The executive producer of this film is Sachin Suhas Bhave.