Pushkar Jog and Sai Lokur's web series SANAM HOTLINE gets whooping response. The web series is streaming on Hungama Digital Media's Hungama Play in Marathi as well as Hindi. The web series is produced by CafeMarathi and directed by Aakash Gursale. It also stars Vinay Yedekar and Uday Nene.
Ishaan (Pushkar Jog) and his friend Abhijeet (Uday Nene) lose their job in the call center. Then they start an adult hotline called Sanam Hotline to do something exciting. It is a service that satisfies customers' ideas and desires with the help of technology. Shivani (Sai ​​Lokur) is their colleague and Ishaan's girlfriend is also involved in this small startup of friends. The joy of success in their small business does not last long. Some of their customers get calls for ransom. The lives of the three get a humorous twist. Customers of Sanam Hotline get caught in the trap of ransom and have to watch this web series to know what happens next. After the launch of the web series, there has been a strong response from the audience.
Nikhil Raibole, Co-Founder and CEO of Cafe Marathi Studios, said, "At CafeMarathi, we are creating an entertaining and engaging web series. SANAM HOTLINE is a humorous web series. That's why the web series is so popular with viewers. Some well known actors in the field of Marathi entertainment have played great roles. The opportunity to work with Hungama Play again was a lot of fun. We were able to reach our audience through this platform's wide distribution network."
Now the web series 'Hungama's Hungama Play' is available on the video on demand platform. Also MX Player, Airtel Extreme App, V Movies & TV, Amazon Fire TV, Tata Sky Bing, DishSmart Steak, D2H Stream, DishSmart Hub, Shivaya Meghbela Broadband, Allianz Broadband, ACT FiberNet and NetSL The Sanam Hotline is now available through Smart Play on smart TVs such as Bravia, CVTE, Toshiba and Cloudwalker. In addition, the season's partnership with Xiaomi will allow customers to watch the series on TV through Hungama Play. The stream will also be available on SonyLive and Flipkart videos over time.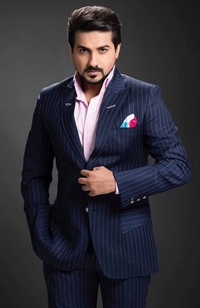 Regarding this web series, Pushkar Jog said that while working on digital medium, he got an opportunity to do experimental work. The experience of working with Cafe Marathi was great. Now the audience's reaction to the web series is encouraging.
The SANAM HOTLINE is now available on Hungama Play and their partner networks.