Treasure Tales Media's Creation, Producer Deepti and Deepak Gupta along with Sachin Gupta's latest music video 'Tere Labh Pe' raises temperature. The music video 'Tere Labh Pe' features Krissann Barretto and Akshit Singh Brar which was launched a few days ago. It has received immense love from the audience for the beautiful direction by Sachin Gupta and it's a beautiful melody.
The narrative of a couple Deepti and Deepak Gupta that agrees to start something that shares their passion and interest is rare. But the founders of Treasure Tales Media proved such stories could exist by establishing a production house that's something they dreamt of as a team. The pair believes that sky's the limit of creativity and entertainment in the industry. So to expand this limit they decided to paint the white canvas with the magic of their Treasure Tales Media's Creation.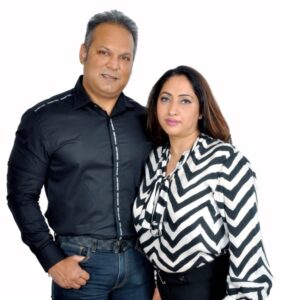 Coming from entirely different backgrounds, the pair have always aspired to do something that would give them happiness with their creative minds. Deepti Gupta and her husband Deepak Gupta both have had different professional backgrounds. Unlike every other person who would be satisfied doing their regular job, the duo decided to expand their business and aspired to do something more creative which would provide them with more exposure to the world of cinematic arts. And that's how the journey of Treasure Tales Media began. Deepti Gupta herself always believed in learning as a lifetime process. They both along with their team have worked day and night to make their dreams come true.
Treasure Tales Media have been successful in creating several web shows and music videos. One of the very recent releases was a music video that was produced by Treasure Tales Media that launched on Zee Music. The music video 'Tere Labh Pe' is making rounds on the internet and gaining fans. Soon a web series to be launched by the same production house on an OTT platform named 'Swaad'. The team has been quite easy to work with, the actors shared their experiences while working with Treasure Tales Media.
Deepti Gupta shared that, "when one aspires to do something they need to work hard for it, and learning goes hand in hand. One must starve for the achievements one have always dreamt of. Treasure Tales Media was our dream and we would strive to maintain its creativity".