Till date, there have been a number of adaptations of the play "Pygmalion" written by the legendary and gifted author, Sir George Bernard Shaw. "My Fair Lady" has been by far the most acclaimed adaptation of Pygmalion. Yet another adaptation of "Pygmalion", the film named 'Phulrani – an unforgettable love story' will hit the Marathi silver screen in the year 2021.
Writing of Phulrani is done by Mr. Vishwas Joshi and Mr. Guru Thakur. The film Phulrani shall be in a totally different form with contemporary references. Though the names of the artists have not been disclosed yet, Phulrani shall present a mesmerizing manifestation of romance, says director Vishwas Joshi.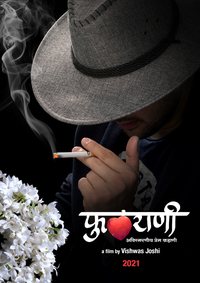 The film will be embellished by the versatile music director Nilesh Mohrir, who shall make the contemporary compositions suitable for the spirit of the film. This film shall be presented by Fincraft Media & Entertainment and will hit the floor by late 2020 for the release in 2021. After the success of his film 'what's Up Lagna', director Vishwas Joshi is confident that the film Phulrani will exceed the expectations of the viewers.
The viewers can expect something different and after the grand success of 'Natsamrat', 'What's Up Lagna' and the soon to be released film, 'Ghe Double'.