His Storyy doesn't just educate audiences on the trials the LGBTQIA+ community faces but also elevates their taste in music. With an unparalleled soundtrack, the memories of this show will linger long after your binge-watch session. The latest song release from ALTBalaji and ZEE5's urban relationship drama, His Storyy, 'Yeh Dil' is sure to evoke a feeling of nostalgia and make you feel in love once more.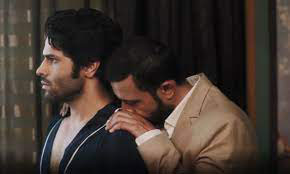 It appears as if the eager viewers-to-be of the series cannot get enough of the music in the show. After the release of the first song, 'Naina Kaahe', viewers have gotten even more curious about the soulful numbers from the series. The song appears as if it will be as much of a hit as the show itself. A lot of thought and genius has gone into curating the show's soundtrack, with songs written, especially for this one that fit so well with the story.
'Yeh Dil' is so obviously Preet and Kunal's song, following all their adorable moments and adding a little bit of magic to the already beautiful story. Kartik Shah has been brilliant with the lyrics and the music, going all out to ensure that the song was nothing short of a success. Savera Mehta's voice is a gift of the gods, no less. Once again, Kartik Shah needs to be applauded for his talent on the guitar and the brilliant musicians' ensemble including, Peter Voronov and German Dmitriev on the violin, Jiro Yoshioka on the cello, and Francisco Nicholson for the mixing and mastering.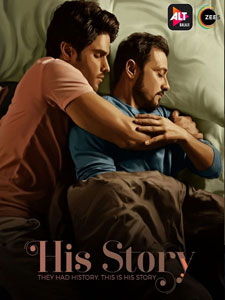 His Storyy tells the tale of a modern-day family and life built by what appears to be a perfectly happy married couple, Sakshi and Kunal. This "perfect" family falls apart and grows apart when Kunal finally decides to embrace who he is. This comes at a great cost owing to society's still narrow-minded and unforgiving nature. How do they navigate these waters? Is there hope for them still? Does love conquer all?
The star cast in the series is the talented actors Satyadeep Misra, Priyamani Raj, Mrinal Dutt, Nitin Bhatia, and Mikhail Gandhi. The brilliant Prashant Bhagia directed the series.
An amazing story is what you will get to witness with HIS STORYY on the ALTBalaji and ZEE5 app starting this April 25th. Stay tuned!!