Net Pix Shorts, acclaimed for its award winning short films and having a base of more than 2.50 lac subscribers has started another channel Net Pix Raw Music. It is an open platform, offering budding talents an outlet to display their content of songs and music videos made with dreamy and fresh ideas. A diversification for the company Net Pix digital media Ltd, headed by Danish Zakaria & Nazish Imran, the company has produced short films with renowned actors like Karan Wahi, Pooja Gor, Mukesh Chhabra, Himani Shivpuri, Anjjan Srivastav, Swati Semwal, displaying on the existing channel.
Song: https://youtu.be/ye3kX-5xCkM
Song name: Badalon Pe ft Ramya
Music: Teenu Arora
Lyrics: Manni
Producers: Imran Furniturewala, Karan Kara and Swati Semwal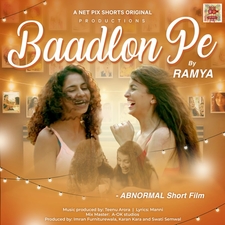 The thought behind Net Pix Raw Music channel, is to accept all budding artists with open arms, provide a platform to showcase their talent and release and distribute it through various platforms for maximum visibility & reach. Net Pix Raw Music will also look at producing and promotion of the same. Speaking on the same Danish Zakaria (Promoter) conveys, "I welcome all those people who dream of creating music with their talents, to make use of this opportunity and enable us to embrace their creations, without having the fear of any bias or favouritism."
Within the initial launch of the channel, they have been able to attract tremendous eyeballs & subscribers for both their newly released songs 'Mila De Mujhe' where the band "Trippers" has been introduced & Baadlon Pe' sung by the popular singer Ramya. The channel songs shall be distributed across various platforms like Jio Saavn, Spotify, Wynk Music, Gaana, Apple Music & many more which serves as a one stop platform for artists.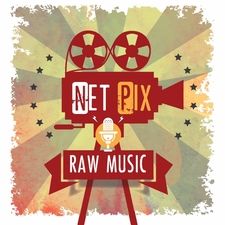 So get going & Make Your Singing / Music Dreams Come True. Send in your songs, music videos, lyrics etc on netpixrawmusic@gmail.com