Renowned actor and mother Neha Dhupia has been an advocate for self-love and acceptance for a long time. During a recently held panel discussion for Nickelodeon's Together For Good campaign #OneOfAKind, Neha revealed that she truly grasped the meaning of self-love when she became a mother and struggled with postpartum depression.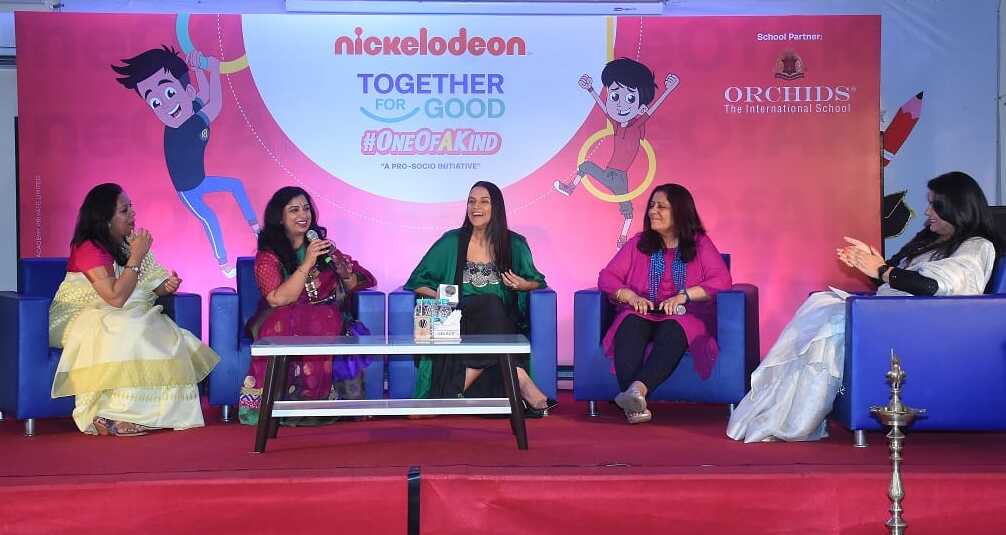 Opening the discussion, Neha Dhupia said, "In today's society, children are exposed to an increasing amount of pressure to conform to societal norms and expectations. From a young age, they are bombarded with messages about how they should look, act, and behave. As parents, we have the power to help our kids to overcome these societal pressures by leading by example. By embracing our own individuality and practicing self-love, we can show our children that it's okay to be different and encourage them to do the same."
"Comprehending the true meaning of 'self-love' occurred to me during my motherhood journey while fighting my postpartum depression but my kids who made my existence totally worth it. On a parental level, we need to lead by example, help our children see beyond society's expectations by acknowledging and embracing our individuality," Neha Dhupia said.
She further added she tries to incorporate the same values and ideas that her parents used while raising her and further spoke about her childhood experiences of growing up with a "Fauji" father. She also shared her thoughts on parenting in the digital age, highlighting the importance of spending quality time with children. "Given a simple phone by my parents, I've witnessed the transition of families glued to their devices, even when together. I truly believe in having a mindful meal with family, devoting my complete attention to the children, at least once a day," Neha Dhupia added.
Neha's message resonates with people of all ages, reminding us to prioritize self-love and acceptance, which can lead to a happier and healthier life.