ALTBalaji and ZEE5's urban relationship drama, His Storyy is a treat to all the five senses. The music in the show is an important part that gives it its unique feel and sets the tone for the show. Sukanya Purkayastha's soulful rendition of Naina Kaahe, Kunal, and Sakshi's heartbreak song in His Storyy is honey to the ears and somehow brings peace to your soul. It captures their heartbreak and sorrow perfectly with "Khwab hai murjhaaye", where the song talks about their dreams falling apart due to a secret.
https://www.instagram.com/tv/CN4u2VDlSWT/?igshid=tpawq6kjxjxr
Kudos to the brilliant artists behind this beautiful track, be it Abhishek Arora, the composer, Abhiruchi Chand for its soulful lyrics, Sukanya Purkayastha for lending her gorgeous voice, Tatiana Kritskaya on the cello, and Rhythm Shaw for the guitars. The song was mixed and mastered by P.A Deepak and assistant engineer Anirudh Budithi. Like all the other songs in the show, this soul-touching heartbreak song is a must-have on your playlist.
His Storyy tells the tale of a modern-day family and life built by what appears to be a perfectly happy married couple, Sakshi and Kunal. This "perfect" family grows apart when Kunal finally decides to embrace who he is. It comes at a cost owing to society's narrow-minded and unforgiving nature. How do they navigate these waters? Is there hope for them still? Does love really conquer all?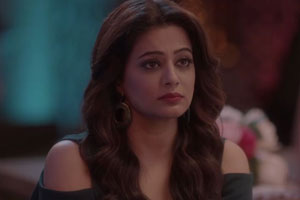 The star cast in the series is the talented actors Satyadeep Misra, Priyamani Raj, Mrinal Dutt, Nitin Bhatia, and Mikhail Gandhi. The brilliant Prashant Bhagia directed the series.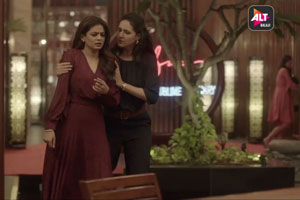 Get ready for one of the biggest urban relationship dramas, streaming on ALTBalaji and ZEE5 starting 25th April!