Actor and Writer Mudasir Zafar made his debut with 'My Friend's Dulhaniya' released on 15 December 2017. On Teacher's Day today let's hear what he says: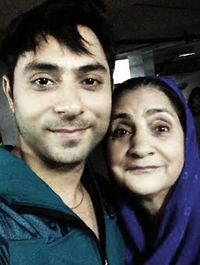 Teacher's day is very special to me. Like everyone else I too had a lot of teachers in my life, Everyone shaped a part of me from time to time, but some teachers continues to inspire me and helps me evolve at different levels intellectual, emotional and spiritual. My MOM taught me basics of living, so she will always be my best teacher. She has taught me to be patient and give your best in whatever situation you are, I m still learning and will be learning forever from her.
HAPPY TEACHER'S DAY MUMMY. You are the best inspiration anyone can have and I am the luckiest person on this earth to have you as my teacher and my ma. I LOVE U.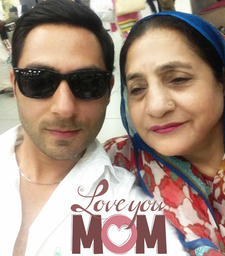 I fondly remember one my childhood teacher K. K. sir (Krishna Kumar Sharma) who will remain my favorite forever. I can still hear that voice calling my name and my sister's name from the main door of our house "Muddassirrrrrr" "Madhiyaaa" on his arrival for the tuition. My sister and I use to hide under the bed, behind the curtains and many a times we scared him by shouting or by jumping on him. I miss those days and I miss him a lot. He will always be my teacher, friend and my family and today on this teacher's day I wish him good health and lots of love.
Mudasir will now appear in next film NOBLE PEACE. The film has already won Best Film Jury Award at the recently concluded Dadasaheb Film Festival 2020.