Actor Rahuul Chwudhary who has served the nation as an army  for five years, recently seen as Virag Patel (Indian Air Force Pilot) in BHUJ: THE PRIDE OF INDIA. Rahuul Chwudhary was seen in films like DOSTI ZINDABAD,  A DAUGHTERS TALE PANKH, and MAIN KHUDIRAM BOSS  HOON  earlier. Before getting into movies, Rahuul served in the Rajputana Rifles, the same Regiment in which Olympic gold-medalist Neeraj Chopra is serving. The actor shares his experience working on the magnum opus, BHUJ: THE PRIDE OF INDIA, with Glamgold.
VIPUL K. SHAH
GG) How different is it when you work in a film that's based on a true story?
RC) It's very hard because you have to make sure the real story is shown accurately.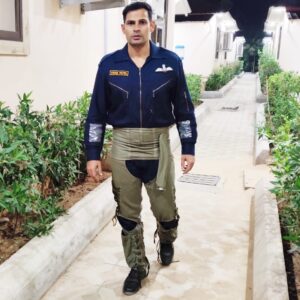 GG) You have explored different genres with your films. Are you choosy?
RC) Yes, I want to do all kind of genres because as an actor, I feel you have to be ready to do all kinds of characters. I feel that it is always important for me to learn and grow.
GG) It is the first time you worked on a war-themed film. How was the experience?
RC) Yes, this is my first war film and the experience was amazing. A lot of scenes were really thrilling to shoot and ended up giving me goosebumps.
GG) Before the shoot started, did you try to find out more about the real incident?
RC) Yes. I was moved by the strong theme of women empowerment in the film. The film celebrates the courage of the 300 women of Madhapar in Kutch district of Gujarat. These women played pivotal role in India's victory in the 1971 Indo-Pak war. Indeed a great accomplishment.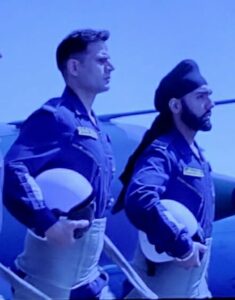 GG) Did you have to take extra efforts to play officer Virag Patel?
RC) For this character, my army experience helped me lot to play my role.
GG) Since you have worked with many TV and film directors, what do you have to say about Abhishek Dudhaiya?
RC) He is a very supportive person on set – very calm and cool. He makes the atmosphere very comfortable on set for actors. For me as an actor and a creative person, working with a director like Abhishek Dudhaiya sir was an amazing experience. Working with such great actors as well as one of the toughest directors in itself was a great thing for me.
GG) Did you go to Madhapar during Kutch shoot schedule?
RC) It was a thrilling experience to visit Madhapar as the village witnessed the war and was the land on which history was created.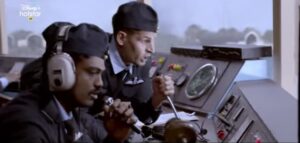 GG) Was it a tough decision to enter the glamour world after leaving army?
RC) Yes. I served in the Rajputana Rifles and it was very tough for me to leave. According to everyone, I was taking a risk leaving the army and coming to Bollywood, but it was my childhood dream to make a career in acting. When my passion kept calling me, I decided to quit the army.
GG) What next?
RC) Doing two more movies, one for MX Player and another to release in theaters…