The glamorous actress Monalisa Bagal will be now seen in rural girl look. After films now Monalisa is debuting in the world of small screen with serial TOTAL HUBLACK.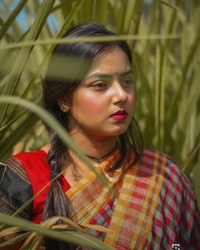 Monalisa started her career with 2014 film 'Sai Shashi Deodhar' where she played younger Shashi. Then she did Prem Sankat, Zhalla Bobhata, Dry Day and Sobat. Last year her film 'Perfume' was released.
Now the beautiful actress will be seen in TV serial TOTAL HUBLACK in a total different rural girl look.