Though right from the initial days of the inception of Cinema, love stories have played a very vital role in films, the interest in such films has still not waned in the hearts of the audiences who look forward to savouring love stories with vengeance even today. With the forthcoming love story "Hashtag Prem", a different love story is all set to unfurled on the screen in front of the viewers. The very title of the film indicates how topical and progressive will the content of the film be.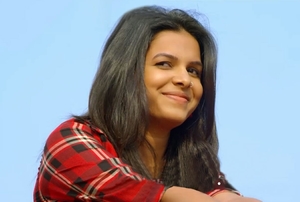 The audience will be able to see how love blossoms in today's frenzied days of social media and hashtags. Produced by producer Anil Govind Patil under the banner of Mauli Film Production, the film "Hashtag Prem" is all set to be distributed thanks to the painstaking efforts taken by the distributor – duo Sameer Dixit and Hrishikesh Bhirangi of Pickle Entertainment. Producer Anil Govind Patil is making his debut as a producer with the film "Hashtag Prem". The film directed by Rajesh Jadhav will set out to drive home a pertinent message which will guide the youth today in the matter of hearts in a sensitive manner by setting out to represent them, thus not only entertaining the audiences amply but also educating them subtly with a message which has undercurrents and hence producer Anil Govind Patil is confident that the film "Hashtag Prem" will be liked a lot by the youth today.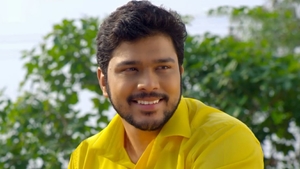 Sameer Dixit and Hrishikesh Bhirangi of Pickle Entertainment have been leading distributors in the Marathi film industry for a long time and hence "Hashtag Prem" will be a step forward in their successful journey in films as distributors, who know the pulse of the audiences and hence are hopeful that the film will be able to strike a chord in the hearts of the cinegoers by appealing them a lot instantly.
Love story means that it will star a fresh, new and young star pair and hence the main attraction of the zestful film will be the intense chemistry between the main romantic leads Mitali Mayekar and Suyash Tialk. With a story which has not yet been told hitherto on the silver screen, sterling performances, a blend of briliant lyrics and soothing music, bewitching and eye catchy locales, excellent production values of a high standard, the film "Hashtag Prem" also boasts of a highly innovative presentation coupled by a deft direction.
The story and the screenplay of the film "Hashtag Prem" has been penned by Nikhil Katare while leading music director of the decade Praveen Kuwar has composed the melodious music for the film. While Ashish Patil has choreographed the dances in the film, the art direction has been handled by Keshav Thakur. Raja Phadtare has cranked the camera for the film while, Mahesh Bharambe has worked as the Executive Producer of the film "Hashtag Prem" which is slated for release all over Maharashtra very shortly.