Asia's longest bar Lord of the Drinks returns as a whole new haven of imaginative food, extraordinary drinks, and modern sophistication with 220 different types of cocktails specially designed with different flavors. Gone are the days when you'll struggle to get a drink at the bar as Lord of the Drinks' revamped outlet welcomes you to Asia's Longest Bar so no more waiting to get your favourite beer or a glass of exotic cocktail.
The launch party on 1 February witnessed celebrities Zulfi Syed, Nishka Lulla Mehra, Sandhya Shetty, Poonam Pandey, Munisha Khatwani, Hansa Singh, Malini Agarwal, Ami Neema, Marita Monteiro, Sabyasachi Satpathy, Jugnu Ishiqui, Heli Vyas, Bushra Madhiya, Tejaswini Kolhapure, Rohit Verma, Bhawana Agarwal, Namrata Purohit, Rajdeep Bajpai, Asmi Rishal, Sahil Phull, Megha Chakraborty, Rohini Bhat and many more.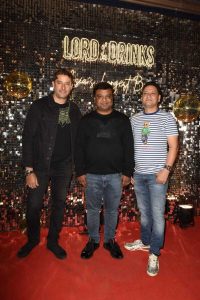 To amp up Mumbai's LIT factor Club IGUANA is your go-to place. The main idea behind this establishment is to give night owners a new-age insatiable nightclub experience. It is a high-energy nightclub with performances by in-house as well as some top guest DJs.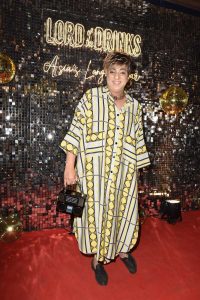 Ditch your everyday resto-bars as Mumbai has got two of the finest bars in town. Lord of the Drinks & IGUANA has got it all covered for you from fusion cocktails to scrumptious meals. Binge on the most scrumptious dishes for an unforgettable dining experience. Their classy and elegant decor with amazing delicacies will make you fall in love with both places even more. The well-lit ambiance will leave you awe-struck, and exquisite meals will definitely satiate your hunger pangs. You've got to try these places to know exactly what you're missing out on. Their friendly staff will make sure you won't leave disappointed. You know exactly where to head this weekend. The whole ambiance designed by ace architect Sumessh Menon speaks of artistic decor – you'll surely have many picture-perfect moments here to update your Instagram feed. The seating is also cozy and comfy with enough space and amazing music to enlighten your mood.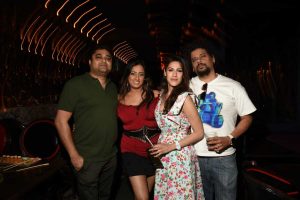 Navin Agrawal, owner of many renowned restaurants and clubs in Mumbai like Dragonfly Experience, Lord of The Drinks, Canton, The Flying Saucer, Diablo, and Club Iguana says, "We are happy to bring back one of our most celebrated outlets of Lord of the Drinks in Utopia City again along with the launch of club IGUANA. Our aim with LOTD & IGUANA is to make it a place where people get together to not only relish good food & cocktails but also enjoy the ambiance, aesthetics, and the experience that comes with it."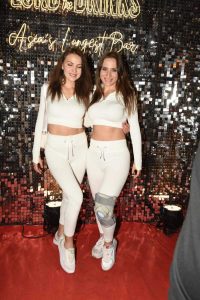 Sachin Bhat, Vice President of First Fiddle says, "We're absolutely elated to bring to you a revamped LOTD, based on a completely new theme. Apart from LOTD return, we also bring to you club IGUANA. Nestled in Kamala Mills which is the party hub of Mumbai, both LOTD & club IGUANA fill the atmosphere with high spirits and good times that will stay with you through the days ahead."