From a small town to sitting in the heart of Bollywood, Actor / Host Karan Singh Chhabra shares his inspiring journey, looking back the popular host-actor says he's glad he has made it this far.
Watch the trailer
Like several other aspiring actors, when Karan landed in Mumbai, he didn't know how things will pan out for him in the city. All he knew was that he wanted to fulfill his aspirations, "I remember coming here with a bag on my shoulder, and dreams in my heart. When I stepped out of the station, in filmy style, I touched the floor for blessings."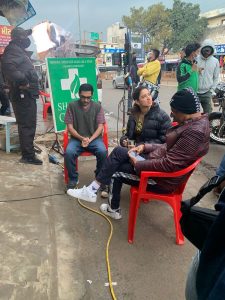 Starring with Tamanna Bhatia in Babli Bouncer directed by Madhur Bhandarkar, Karan says he likes to be part of masala cinema which has a concrete story line, "The story of Babli Bouncer is unique. I want to be part of films which perform for its plot, films that start a conversation, Babli Bouncer is exactly that."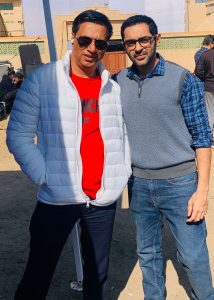 A software engineer from Chandigarh to be working with the who's who of Bollywood, Actor / Host Karan Singh Chhabra has come a long way and the journey has not been easy. "Having worked in world's biggest consulting firms like Deloitte and Ernst and Young, resigning from a heavily paying IT Job was not easy but then if your passion becomes your profession nothing can stop you," said Chhabra.
Isha Chhabra slips into her dancing shoes to perform at Standalone Film Festival
In a career spanning more than 6 years in the film industry, Karan Singh Chhabra is now a known name in the Web Series, TV and Film space. On screen he has interviewed eminent personalities of Bollywood and Politics from Shah Rukh Khan, Akshay Kumar, Priyanka Chopra, Sridevi etc to the Chief Ministers of some Indian states and leading political leaders, while on stage he has hosted several award shows and Beauty Pageants like Miss India Earth, Miss India Intercontinental, India Fashion Awards, The Fashion Connect, Dadasaheb Phalke International Film Festival Awards etc.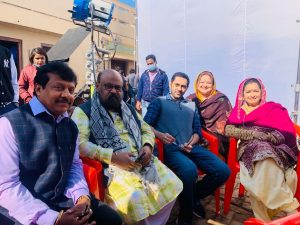 Apart from hosting, Chhabra was seen as acting teacher on Sony TV's Sabse Bada Kalakar, a contestant on MTV Loveschool and performing in Web Series / Films / Shows like State of Siege 26/11 (Zee5), Ginny Weds Sunny (Netflix), Kulfi Kumar Bajewala (Star Plus) and will soon be seen on the big screen in a negative role in the Hindi remake of a S. S. Rajamouli – Prabhas film titled "Chhatrapati" that is currently being shot in Hyderabad.