The world has come to a screeching halt as a result of the coronavirus outbreak. As the country enters lockdown 5.0 of the nation-wide lockdown, a slew of Bollywood celebrities – Amitabh Bachchan, Priyanka Chopra, Rajinikanth, Ranbir Kapoor, Diljit Dosanjh, and Alia Bhatt among others, teamed up for a short film called 'Family', And now Bollywood actor Karan Aanand has also made a short film during the lockdown named 'Aaina'.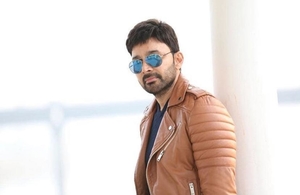 The film is meant to stress the importance of staying at home, staying safe, working from home, and most importantly paying to the daily wage workers and house cleaners. Aaina is premiered across the globe through the Pink Panther Youtube channel and has received a good amount of response there, Check out the link below.
"It was really challenging to shoot this film, but now as it is getting great response from the audience I'm really happy about this. and it is an immense pleasure to launch my first digital film via youtube and I'm looking forward to doing more like these, and raise awareness about social problems. I request everyone to stay at home and stay safe", says Karan Aanand.
The film is made under the banner of Pink Panther Production, Karan Aanand and Preeti Verma are starred in this film. Film 'Aaina' is directed by Bobby Khan and produced by Shantanu Srivastava.