Kabir Duhan Singh who has worked in the films down south is now debuting in Marathi film industry with PHAKAAT written and directed by Shreyas Jadhav. Kabir has made his mark in Telugu, Kannada, and Tamil language films with over 62 films to his credit in such a short span of time. After making his debut in the Telugu film Jil in 2015, Kabir Duhan Singh has carved a niche as an antagonist in Tollywood. His recent release movie 'Shakuntalam' is received applauds and now Malayalam debut opposite Tovino Thomas to come.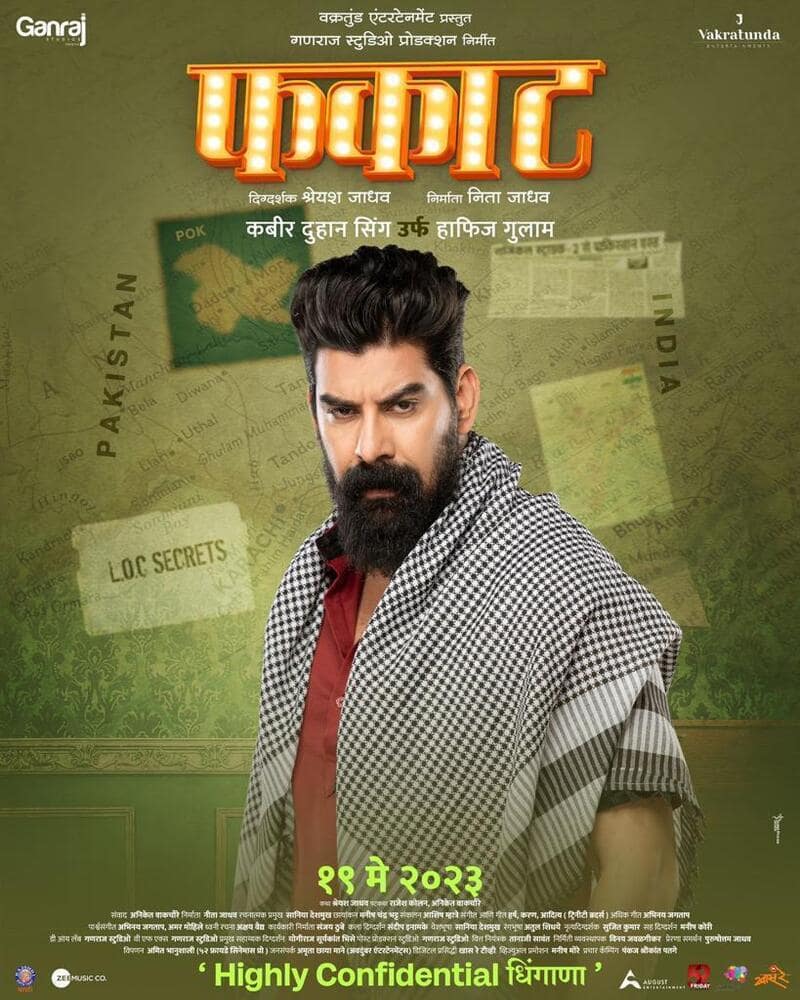 In this film, Kabir Duhan Singh is playing the role of a terrorist and Marathi audience will also get to experience his creepiness. After working in various languages, Kabir wanted to work in Marathi films and his wish has been fulfilled with working in PHAKAAT.
About the choice of Kabir Duhan Singh, director Shreyash Jadhav says, "The villain of the film is a Pakistani terrorist. So naturally he had to be master in Hindi language and Kabir Duhan Singh's Hindi language is very pure. Besides, he is a popular face in South. Basically he has acted in various regional films. Now he wanted to act in Marathi films. It was while searching for this role that the right choice came at the right time. As Kabir's personality is elevated, his on-screen demeanor is very impressive. A villain in a film should always fit that character and Kabir fits the role perfectly. That was the reason for choosing Kabir for this role."
After giving the Marathi cinema industry blockbusters like 'Baghtos Kay Mujra Kar', 'Bus Stop', 'Babu Band Baja', 'Online Binline', 'Me Pan Sachin', and now Shreyash Jadhav is all set to come to the audience with another fantastic film PHAKAAT which is a highly confidential roller coaster starring Hemant Dhome, Avinash Narkar, Suyog Gorhe in lead roles along with Kabir Duhan Singh. Presented by Vakratund Entertainment, Ganraj Studio Productions, the film is produced by Nita Jadhav. PHAKAAT will hit the screens on 19 May 2023.