Actor Jagjeet Singh Rissam plays a Sikh cop in the upcoming movie 'The Era of 1990,' which stars Sara Khan, Arjun Manhas and Mir Sarvar. In the movie he will be seen delivering strong dialogue like "Meri Pagadi Mujhe Jhukana Nahi Sikhati," which will undoubtedly win many hearts.
Actor Jagjeet Singh Rissam from Jammu and Kashmir, who began his career as a model in 2014 and has participated in numerous fashion shows across India, has made his city proud by winning multiple awards and trophies. Eventually, he discovered his passion for filmmaking and acting, and as a result, he founded his own production company, H.S. Rissam Productions. Under his banner, he produced two major Bollywood films, The Era of 1990 and B Town, which are set to be released in Indian cinemas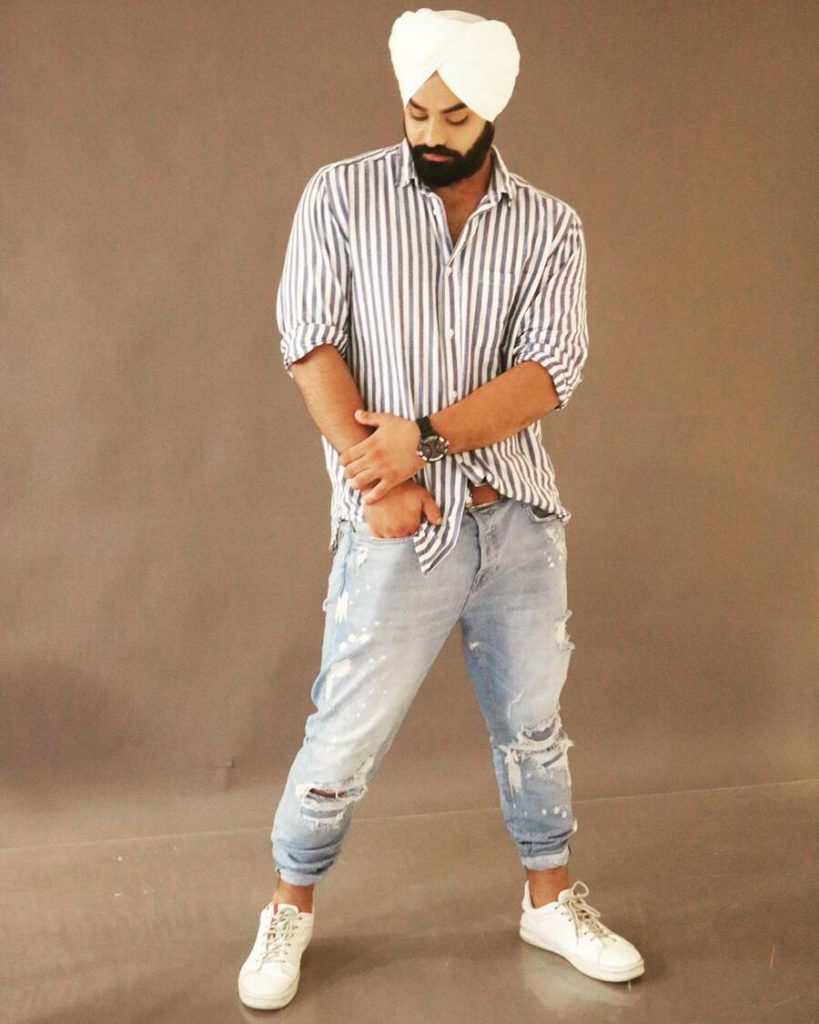 During his modelling days, he also participated in several stage plays to perfect his acting skills, which helped him advance in his acting career. Jagjeet established a platform for himself by launching his own production company, and he also acted in the two projects he produced, The Era of 1990 and B Town. Afterwards, he appeared in a number of films on OTT platforms such as Netflix, Start Gold, and others.
Sikh actor Jagjeet Singh Rissam, "With my turban, I will build an identity for myself in Bollywood. For we Sikh men, the turban is our crown, it is a sign of our self-respect, our pride," he continues, I'm sticking to my ideals. My father also advised me to carry your turban with pride and to make your community proud in whatever profession I choose.
I am an actor and a passionate filmmaker, and I have always been captivated with the cinema universe,' says actor Jagjeet Singh. I come from a business family that is highly progressive and successful by God's grace. Yet, I was destined to become an actor and make films. Bollywood is a creative industry, and everyone is seeking to make a name for themselves in their respective fields.
Similarly, my love of acting and filmmaking has brought me here, and I am extremely happy for the release of my upcoming film 'The Era of 1990,' which is set to be released on March 17, 2023. I also have a significant role in the film and have learned a lot from my co-stars. Every day is a learning experience for me, and I hope to make a name for myself in this industry while making my community proud. I'd like to thank my Director and friend Shahid Kazmi in particular for his support and assistance in learning the nuances of my character. I hope that my performance will allow me to carve out a place in the hearts of the audience, and I am confident that my production's ambitious movie 'The Era of 1990' will garner a favorable response from the audience."