Casting director Kuldeep Singh Chauhan, who is the current casting head at Hats Off Productions and has also done casting for films and shows like Wagle Ki Duniya on SAB TV, Janani on Ishara TV, Alif Laila on Dangal TV, Namah on Star Plus, Jhansi Ki Rani on Zee TV, Kesari Nandan on Colors and many more, has come forward to help the needy in such unfortunate times where people are hanging by a thread to survive. He has helped almost 45 families till date and is still going on.
— Vipul K. Shah
GG) When did you decide to do something for those affected by the Corona virus pandemic?
KSC) When I first came to Mumbai in 2014, I too went through some bad experiences and struggled for two years. So I know and understand what happens when somebody is going through a bad time. Last year when the lockdown was imposed, I got frustrated after few months seeing people in such severe conditions. You neither have work nor money. How can one survive? Secondly, you can't share anything with anyone because of your self-respect. So I decided to volunteer and help the needy people in whatever manner I could.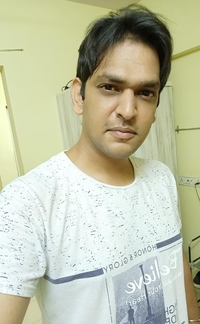 GG) How did it start?
KSC) In 2020, I was not prepared as to how I could help the unfortunate. Initially, I joined other volunteers who were helping others. I came to know about things I was totally unaware of before. So I wanted to be fully prepared this year and I wanted to have enough knowledge about how I could help others in the best possible manner. I asked the people in the industry and also outside the industry to help and join the noble cause. It's important that humans help other humans in times like these. The creative head of Hats Off Productions, Shweta Shah, really helped a lot and is still helping me. She is truly the back bone of all my work and is the one who has stood by me always.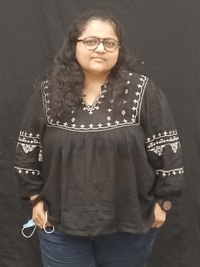 GG) So whom all do you help?
KSC) See many spot boys, technicians and all are facing problems currently, and not just them, actors are struggling too – we help them. We also help people who are not from the industry. I have appealed to my friends to reach out to me if they know of anyone who needs help.
GG) What kind of help do you provide?
KSC) When I come to know about someone who needs help, I first ask them about their family members. Usually there are 4- 6 people in their families. I accordingly prepare a packet containing ration for almost a month that includes basic kitchen items like masala, tea, vegetables, flour, grains, rice etc. I also provide sanitizers as it is very important to stay safe.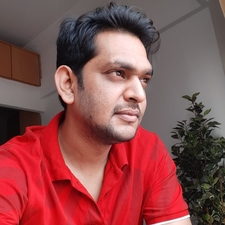 GG) In Mumbai, even in the pre-pandemic times, actors have struggled to meet ends. Especially new-comers who are not from Mumbai. What are your thoughts on this?
KSC) See, before coming to Mumbai, new-comers need to realize that they won't get work in a month or two, maybe not even for a year. They need to be financially prepared before they make a move so that they can survive even without work. That is all I have to say about this. You need to be prepared before making any major life decisions like this.
GG) Tell us about how you help out street animals.
KSC) In the evening, when I go for my daily walk, I always make sure to carry biscuits and milk along with pet food to feed street dogs and cats. Many people like myself are helping out other human beings, but who will think about the ones that can't speak?
GG) Did you always do charity?
KSC) Yes, and I believe everyone should do so as per their capacity. I have been donating a percentage of my earnings to help people and animals from as long as I can remember.