Himanshu Soni plays the role of Abhimanyu Pandey in Aggar Tum Na Hote on Zee TV. Having done shows such as Ram Siya ke Luv Kush, Radha Krishna, Buddha, among others, this is the first time the actor has made a shift from mythological and religious shows to drama. Both the actor and his fans are excited to see him in this new avatar.
"It's a different experience for me and my fans. The title of the show is unique. It's not like any other shows and is also relatable to the new generation. I have already started to connect with the show. The title song of the song is relatable as well, and goes with how the story unfolds. I hope the audience will also connect with the song. It's a love story," he says.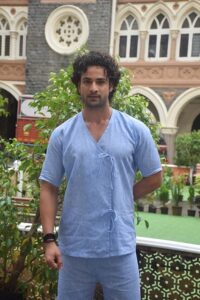 Sharing details about his character, Abhimanyu Pandey, and how much he relates to it, Himanshu Soni adds, "My role in the show is very different and unique. One will get to see all the kinds of emotions that Abhimanyu feels. He doesn't know what to do and what not to do, he finds his feelings very confusing. Aggar Tum Na Hote is not like any other love story. In real life, I am totally opposite to the character. I always wanted to do such a part as it's different from what I did earlier and completely opposite. I am not at all like Abhimanyu, I am very calm in real life."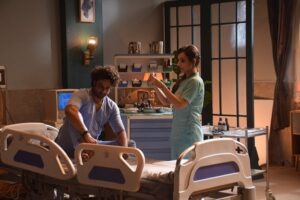 Himanshu Soni credits producers Jatin Sethi, Mahesh Pandey, and Piyush Gupta for making such an amazing show. "They all are really good and always on their toes to do things perfectly, have the energy in them to keep the team happy and together. They are also hard working and are enthusiastic about their work, they are simply all-rounders," he adds.  Commenting on the change in content, approach and presentation on television, Himanshu says that these were absolutely necessary. "Time is changing, so are our audiences. And, TV must keep pace with it to stay in the game. With the advent of OTT, there is a boom of good content. TV must experiment, and move out of the rut of following the same formula for success. We need to offer the audience something unique to hold their attention. The best thing about the television industry is that we can see different concepts, shoot for different types of roles and the change can be constant. We have to equip ourselves to cater to all age groups like it was before," says the actor.
Pandemic has changed the way we work and live. "Surprisingly pandemic turned out to be good for me as well. I lost 25 kgs and wanted to do new things professionally. During this free time that I got, I read a lot of books, some of them were on positivity and spent quality time with family," adds Himanshu.