Director duo Prasad Naamjoshi and Sagar Vanjari's upcoming film INSTITUTE OF PAVTOLOGY is selected for Pune International Film Festival. The film with more than 250 artists is produced by Neha Vanjari and Prasad Naamjoshi of Fatmaar Films Productions in association with Blink Motion Pictures Pvt Ltd and Abhishikta Infotainments Pvt. Ltd. The film is co-produced by Shrikant Desai and Vijay Gavande.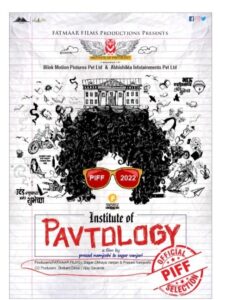 INSTITUTE OF PAVTOLOGY is based on story by Environmentalist and author Santosh Shintre, screenplay and dialogues by Prasad Naamjoshi. The film stars Girish Kulkarni and Sayaji Shinde first time together along with Deepti Devi, Sandeep Pathak, Parth Bhalerao, Devendra Gaikwad and Suyash Zunjurke. The music is composed by Vijay Narayan Gavande, editing by Sagar Vanjari and cinematography by Girish Jambhalikar.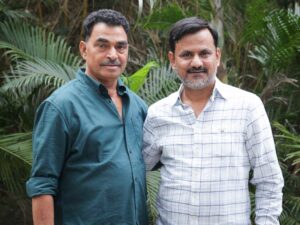 The film INSTITUTE OF PAVTOLOGY was made since last two years. We are happy that now the film will be screened first time in Pune International Film Festival. The film with absolute different subject was difficult to manage but at last it has come to an end. After screening in Pune International Film Festival, we intend to bring the film for audience soon," says Director Prasad Namjoshi and Sagar Vanjari.
The earlier films of director duo Sagar Vanjari and Prasad Naamjoshi have been acclaimed at national and international festivals, which has aroused curiosity about the film INSTITUTE OF PAVTOLOGY.
The Pune International Film Festival (also known as PIFF) is an annual film festival held in Pune. Dr Jabbar Patel is the chairman and director of the festival. First Edition of PIFF was started in year 2002[1]and has been running annually except for 2004. Latest PIFF was concluded on 16 January 2020 in its 18th edition. The theme of year was '60 Years of Foundation of Maharashtra'. It celebrated the centenary year of legends – Federico Fellini, Kaifi Azmi, Majrooh Sultanpuri, Shamshad Begum, and Pandit Ravi Shankar. It also paid tribute to late Dr Sriram Lagoo.