The vaccination drive began in May this year for 18 plus age group and since then many have been vaccinated. Ahead of his shoot for the next film, Vikrant Rai the star from the Superhit TV series like KAVYANJALI , GHAR KI LAKSHMI BETIYAN , MAAYKA & films like UVAA & BHOURI joins the list of celebrities  who have been fully vaccinated.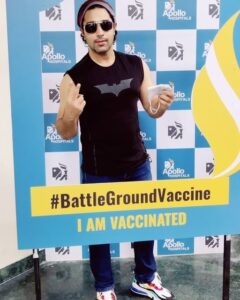 Vikrant Rai who received his first jab in the month of June during the shoot of his yet to release romantic web series LOVE YOU ZINDAGI, recently took to his Instagram page and posted two pictures of him getting his 2nd & final dose of Covi Shield at Apollo hospital, Navi Mumbai.
In his post Vikrant said that he feels proud and grateful to the doctors, nurses and medical staff for relentlessly carrying out their duty in saving people's life for which we can't thank them enough.
He took the first dose of vaccine in June 2021. Upon asking why he chose Covi Shield over Covaxine, the three films old actor replied that it was a random decision as he is aware both the vaccines have proven to be equally safe and effective.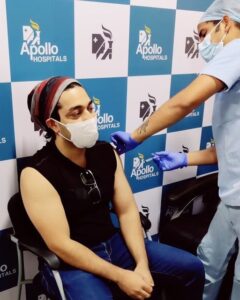 Actor wishes the country to be free from this pandemic soon. Vikrant requested people to get vaccinated as soon as possible to fight the pandemic at the earliest. He further adds that the Hindi film industry has been one of the worst-hit industries amid the coronavirus pandemic.
On the work front Vikrant Rai is currently waiting for the release of his romantic web series Love You Zindagi & has bagged two more films, details of which will be revealed soon. Vikrant is excited to have received his dosage and is looking forward to join his film crew waiting for him in Lucknow. With the promise to get the exclusive news from him on his web series and films we wished the young and dynamic actor all the very best for his future projects.