Renowned film and TV actor Shahbaz Khan has been signed on to be part of EORtv's original web series titled Game of the Sexes. The show is based on cricket and Shahbaz has an interesting role in it
Shahbaz, who has an impressive line-up of several primetime successful shows on TV and films, will play a strong role in this new web series. He said, "Its a cricket based series and I am excited to be a part of a very different show. It is about fighting and winning against all odds. There are very interesting twists and turns along with celebrating cricket as it is a game that evokes national interest. Also, the show is set in post COVID times so it will be interesting shooting for it."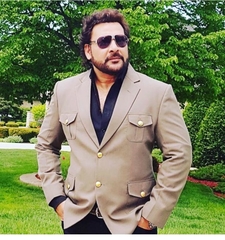 Shahbaz has been part of films including Ziddi, Agent Vinod, Arjun Pandit, Darmiyaan, The Hero, Jai Vikranta, Veer and TV shows including The Sword of Tipu Sultan, The Great Maratha, Chandrakanta, Yug, Maharana Pratap, Ram Siya Ke Luv Kush and Tenali Rama amongst others.
Also starring in Game of the Sexes are actors like Rumana Molla, Sachin Verma, Sneha Bagh, Riya Deepsi, Ishani Sharma, Vindiya Tiwari, Piyush Ranade, Shobhit Attray & Rajkumar amongst many others. It is created and directed by award-winning director & producer, Deepak Pandey.
'Game of the Sexes' is themed around the game of cricket in a first-ever challenging format. The series is set in a post-Covid era when audiences have stopped coming to the stadium & the Cricket Board decides to bring back the excitement & interest in the game of cricket. An idea of conducting a mixed-gender cricket match gets approved but the girl who suggested it is accused of a scandal and expelled from the board. The concept is in sync with EORtv's Mission to be inclusive and create acceptance for all communities in society by eliminating any kinds of biases based on gender stereotypes and sexual orientation and highlight gender equality.
The show will start shoot this month in Uttar Pradesh at the prestigious Shirdi Sai Public School, Moradabad.