Rudr Kanth, a young, driven and talented actor who combines the traditional acting method with modern ideas will play the role of Sabir Ibrahim in Ram Gopal Varma's next film D Company.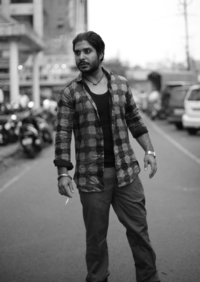 Bollywood has seen a bunch of actors play the role Sabir in films, however Rudr states that his debut film portrays Sabir's life is detail.
In the 80s, one young man stood up to challenge the supremacy of the Pathans to end their reign of terror with terror. His name was Sabir Ibrahim Kaskar, and standing by his side was his younger brother and second-in-command, Dawood Ibrahim.
Actors like Rudr, are associated with cinema purely on the basis of their talent and ability to slip into any character with finesse "We are black slates. We are hungry to do good work which will help us bring the best on the table."