It has always been seen earlier that if you set out to embellish a love story with the choicest of melodious music, it more than often leaves a big impact in the minds as well as the hearts of then viewers, though each and every director makes an effort to see to it that his film boasts of catchy songs, when it comes to love stories, they always go the extra mile to see to it that they are embellished with melodious music. Thai has been proved amply with the music of the forthcoming film HASHTAG PREM, the title track of the film unveiled recently has won the hearts of the viewers.
Rajesh Balkrishna Jadhav has directed the film HASHTAG PREM for producer Anil Govind Patil, a love story under the banner of Mauli Film Productions. The film will be released in association with distributor Sameer Dixit and Hrishikesh Bhirangi of Pickle Entertainment. The title song "Dosti wali fream, Hashtag Prem…" is already creating ripples all over with its enriching lyrics which have been penned by Kautuk Shirodkar and composed by Pravin Kunwar in the voice of Rupali Moghe. Aashish Patil has choreographed the dance number.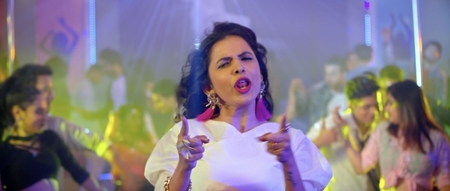 Pravin Kunwar is a music director who is a cut above the rest of his ilk and hence has churned out hit after hit chartbusters till date. As he had kept in mind all the sections of music lovers when he set out to compose the music of the title track, it is no wonder on every one's lips. Music Director Pravin Kunwar feels that the reason the song has clicked tremendously is thanks to the rich and catchy lyrics coupled with melody at its best.
Though the film seems to represent the youth of today thanks to its modern title, director Rajesh Balkrishna Jadhav is of the opinion that the film will be identified by each and every age group today. The title suggests that the film is in keeping with today's modern youth and hence the screenplay of the film also reflects the contemporary era with its interesting twists and turns. Producer Anil Govind Patil asserts that his film HASHTAG PREM will be an out and out entertainer. Pickle Entertainment which has been in the forefront among distributors of content oriented films which have served as beacons of hope in society till date have come forward to release the film.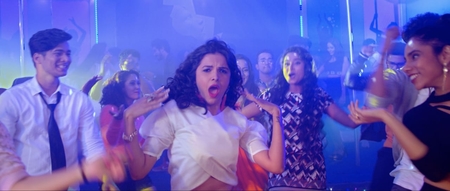 Mitali Mayekar and Suyash Tilak is lead pair of the film. Singer cum music director Rohit Raut has composed brilliant background music for the film. The story and the screenplay have been written by Nikhil Katare while Mahesh Bharambe is the executive producer of the film. Cinematography is by Raja Phadtare and Keshav Thakur is the Art Director of the film. HASHTAG PREM which is slated for release very soon.