Zindagi Mere Ghar Aana actor Hasan Zaidi thinks festivals are important for TV shows. "Festivals are always important. I think there is more drama. You can create and bring the family together, the production really goes in and out, plan events and sequences in such a way that it becomes something big on any show. People look forward to the Holi sequences in terms of performing them and people watching them. So yes in our Indian culture, they (festival sequences) are always looked forward to," he said.
Audiences love to see their favorite characters all dressed up during the festive season. The song and dance in festive sequences also add value to the story line and drama.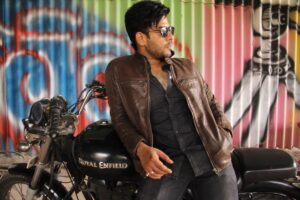 "A lot of times there are characters who don't dance or aren't happy, but in terms of this, every actor gets to dress up and they do songs and dances. They all look forward to it. Even the audience looks forward to that otherwise they may not see them in that avatar and obviously, it adds a lot of value and lots of colour. It's a good frame and something pleasant to watch, people look forward to it," he said.
Hasan Zaidi is known for his roles in Khotey Sikkey and Hum Ne Li Hai…Shapath. Since July 2021, he is playing the lead in Star Plus show Zindagi Mere Ghar Aana produced by Qissago Telefilms. Zaidi made his acting debut in 2003 with Star Plus series Kyun Hota Hai Pyarrr. However, he got his first television breakthrough role as Sachin Chaudhary in the year 2007 with the serial Ghar Ek Sapnaa. Zaidi made his film debut in 2004 with the Bollywood film Kyun! Ho Gaya Na…. In 2013, Zaidi debuted in theatre by becoming a part of the popular play Kknock Kknock which just had two characters, Rajesh Khera being the other actor. It gave Zaidi the opportunity to showcase his talent and brought him a lot of acclaim for his acting chops