This quarantine, Gaurav Bajaj who essays a doting father, Raghav Gujral on Star Bharat's show 'Meri Gudiya is taking time to pamper his pet dog, Loy. Gaurav recommends spending quality time with your furry friends and in return get unconditional love.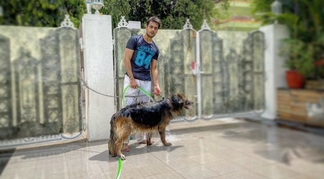 Gaurav Bajaj who is a wonderful father in real life has always shared his compassion for animals and is having the best time of his life back in Indore.
We have seen on social media platform about how caring Gaurav is towards his pet dog. We see him posting pictures and videos every day.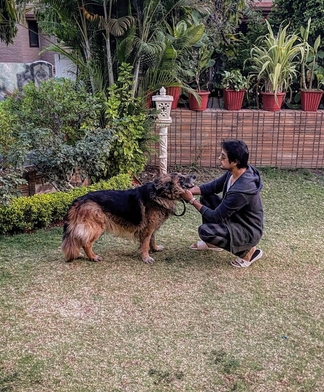 Gaurav urges his fans to take care of their pets in this scorching heat as they get sensitive due to humid weather. They deserve love and care and one should 'Love thy furry friends'.
We hope to see more such pet-friendly posts from our favourite, Gaurav Bajaj!