From giving his voice for seasoned actors Pulkit Samrat, Sharman Joshi to making Ranbir Kapoor lending Shayari, to sharing vocals with the Shreya Ghoshal, Shahid Mallya, Rapper Raftaar, Renowned Bollywood Singer Gandhharv Sachdeva treats us with a groovy Punjabi-Hindi wedding song 'Special Edition Kudi' with  Super Star singer Sunidhi Chauhan.
For the first time, Gandhharv Sachdeva and Sunidhi collaborated on a song 'Special Edition Kudi' for the film 'Chhatriwali,' starring Rakul Preet Singh and Sumeet Vyas, Produced by Ronnie Screwvala, Directed by Tejas Prabhaa Vijay Deoskar.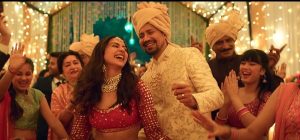 The music is composed by celebrated Music Director Sumeet Bellary, best known for his work in Fukrey Returns "Tu Mera Bhai Nahi Hai "Bura Na Mano Bholi Hai, Fuddu "Tu Zaroorat Nahi Tu Zaroori Hai", "Curves Mere Killer Killer".
"Since the song released on Zee Music recently, I'm overjoyed with the response it has received, from the audience, Bollywood and Music fraternity as well as from delighted friends and family, I received multiple calls congratulating me on the song. I'm so grateful to Director Tejas who chose this beautiful song for the film and also grateful to the producer Ronnie Screwvala for loving the song. Above all, it's a blessing that the song features such great and varied actors as Rakul Preet Singh and Sumeet Vyas.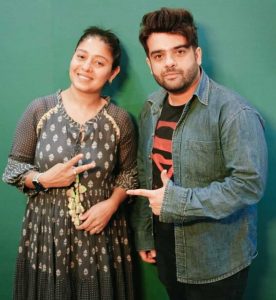 Gorgeous actress Rakul Preet's charm and dance moves, together with the simplicity and love emoted by Sumeet Vyas, has elevated the song 'Special Edition Kudi' to a next level, making it really special. Sumeet Bellary composed the song beautifully, as he always does, and I'd want to thank him from the bottom of my heart for working with me and Sunidhi to create such a joyful wedding dance song of 2023.
"It's a song dedicated by the boys to all the special Edition kudis out there," Singer Gandhharv adds.
"I got a specific brief from the director to create an authentic desi wedding song, where a bride is getting the Baraat to the groom dancing and after its release, the kind of response and love we have received for the song, I think we have lived up to the director and producers' expectations and feel blessed with such response from the audience," adds Music Director Sumeet Bellary.