Filmmaker Gautam Singh new film 'India's Offside Girls' continues its winning streak by claiming two awards at New York Festivals TV & Film Awards. The film won silver for craft Direction and Bronze in the film category.
'India's Offside Girls' has been performing outstandingly in international award ceremonies. Earlier, It had won Gold and Best film awards in several reputed international film festivals and ceremonies including 'The Telly Awards, London', 'Top Shorts, USA', 'International Film Festival, Kalmthout', 'New Delhi International Film Festival' and ''International Film Festival, Jaipiur'.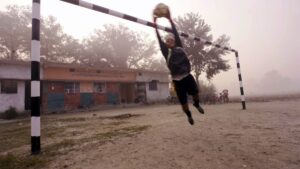 'India's Offside Girls' explores the story of a group of village girls from Bihar who are passionate about a sport they have been told was only for men. They are supported in this by Coach Sanjay Pathak, a schoolteacher in his early 40s who taught himself how to coach football by watching YouTube lessons. Pathak then started after-school sports sessions to train the girls in the school where he taught.
Lacking support from the school, he moved the training facility to his family's agricultural land and used part of his salary to fund the club that he named after the famous freedom fighter and Maratha queen, Laxmibai. Pathak is determined to continue, even in the face of the patriarchal mindset of village elders, who are offended by girls venturing out to train wearing sports gear.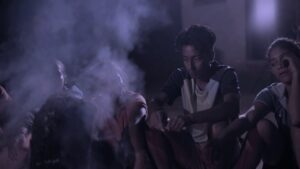 "What are girls born for? They're born to be someone's daughter-in-law one day," says one of the villagers. In the past decade, the Laxmibai Sports Club has produced a number of national-level football players including Putul, Tara, Antima, Amrita and Nisha.
Gautam Singh comes from a remote village of eastern Indian state, Jharkhand. Currently, he is based in Qatar's capital Doha and makes films by travelling around the world.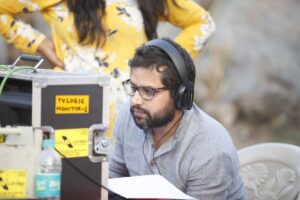 Gautam Singh is known for his distinctive film making style where he takes a character and event from real-life and breeds them with his unique mise-en-scene to create a better truth and extremely engaging narrative. Most of Gautam's films like 'Daughters of the Brothel', 'My Sister Laxmi', 'Indian Hospital', 'The Burning City' are done following the real characters. He forayed into fiction by making a critically acclaimed feature film 'Gaon – The Village No More' for Amazon's Prime Video.