Producer and director Feroz Khan's superhit film QURBANI was released on 20 June 1980. The was starring Feroz Khan, Vinod Khanna, Zeenat Aman and Amjad Khan in pivotal roles along with Shakti Kapoor, Aruna Irani, Kadar Khan and Amrish Puri. The film is an adaption of the 1972 Italian film 'The Master Touch'. The main theater for release in Mumbai was Apsara and the film was silver jubilee hit.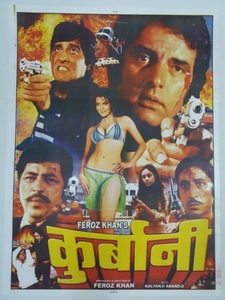 Feroz Khan initially asked Amitabh Bachchan to play the role of Amar. Amitabh replied he would be available in 6 months, according to Feroz, but Feroz could not wait that long. So the role of Amar went to Vinod Khanna.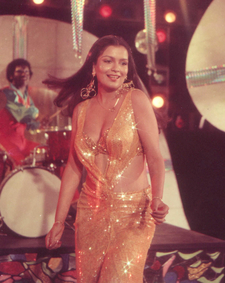 The music of QURBANI became immensely popular, specially the song "Aap Jaisa Koi Meri Zindagi Mein Aaye" sung by Pakistani popstar Nazia Hassan and produced by Biddu. The music was composed by Kalyanji-Aanadji. The song Laila O Laila was also very popular.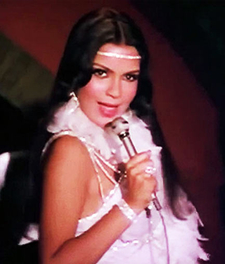 It began filming in 1979, and was one of the most expensive Indian films at the time. UK stunts were designed and arranged by James Dowdall, photographed by Eric Van Herren and produced by Nick Farnes who, with James Dowdall, wrote the UK scenario.