Suman has done 400 + runway shows and fashion shows all over the globe. He has worked with the top photographers in the world and has recently collaborated with Rafiq Sayed, one of the best fashion photographers in the country.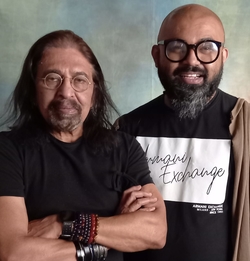 Telling us a bit more about his latest, Suman reminisces his conversation with Rafiq Sayed about their collaboration. He mentions how his collection used a lot of draping. The concept-oriented collection evidently had a very spontaneous vibe and has thus stood out.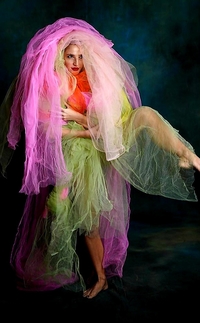 Talking about his collaboration with the photographer Rafiq Sayed, he tells us about his humble personality. Sayed, a portrait photographer has showcased his photos all around the world. The fashion designer was thrilled to get the call about the collaboration and was very much excited about it.
The collection has been heavily inspired by clouds. It was portrayed by the draping technique. Talking about the unusual choice of black and white photos, Suman says that the concept was used in relation to the sky – white in the day and black by night. His choice of using salsa poses in the shoot was also a way of showing clouds dancing in the sky.
Also Read:
Keeping his love for nature in mind, Suman tries to constantly showcase nature in all of his shoots. This collection too, he describes as honest, nature-loving and spiritual.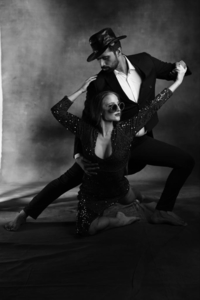 The clothes were majorly made of net, and as challenging as it was, the photos have come out flawless and have depicted the designers idea behind them in the best possible manner.
Models: Vipin Bhardwaj and Adelaide
Make-up: Vinay
Costume Assistant: Raj