Dushyant Kapoor who is known for his renowned series Suitboy (2020), Boom: Magic Pencil Returns (2018),   Mahakaal (2016), is all set to release his next and final superhero web series "The Celestials – Rise of Heroes". At a very young age Dushyant began to be referred to as "Father of Indian Superheroes" because of his back to back creation of superhero movies.
Teaser Link
While speaking about his latest project Dushyant says, "I am excited to announce my next and final superhero web series   "The Celestials – Rise of Heroes", which is going to be a combination of my 3 already announced superhero series into 1, wherein the superheroes will be teaming up to fight against the evils. People haven't seen anything like that on YouTube". The series is going to be captivating as it will even be available to watch 3D. Nothing like this has ever been made before I am sure the fans will enjoy this series.
This will be India's first superhero universe with live action series. The teaser of, 'The Celestials – Rise of Heroes' is already out on Dushyant's YouTube channel called DK Films. With superhero craze amongst youngsters increasing we expect this web series is going to be a great success.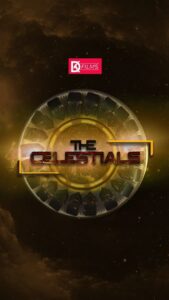 "The content I usually create is based on superheroes but this is one of the few times I created something that is different. I had this idea with me since I was 8, but I was waiting for the right time to create this project & now that it finally happened I couldn't be happier." explained Dushyant.
At just a young age of 24, Dushyant has not just been known for his acting, he has often taken up the roles of a writer, director, editor, singer, producer, and composer. Dushyant has also worked on multiple projects with actor/anchor Maniesh Paul which got him multiple awards in film festivals around the country.