Debutant director Trushant Ingle's film ZOLLYWOOD is based on 'Zadipatti' type of play which is immensely popular in Vidarbh region of Maharashtra. The film has bagged many awards and applauds in International Film Festivals. The film will release on 3 June 2022.
Priyanka Agarwal, Anshulika Dubey and Shashwat Singh of Wishberry Films have produced the film presented by Deux Farming Films and Amit Masurkar. Amit who has directed films like Newton, Sulemani Keeda is creative producer of this film. Director Trushant Ingle has worked in Zadipatti plays as child artist. At the age of 16, he came to Mumbai to pursue his dream career in film industry. Then he worked as writer and casting director and now donned the director's hat with ZOLLYWOOD.
Zadipatti plays are popular in Vidarbha region but the rest of Maharashtra does not have much information about this art. Zadipatti theater is a very special art form. It is like an industry. So for the first time ever, Zadipatti is going to reach the worldwide through this movie.
"Although the film was ready, it could not be released due to the Covid-19 pandemic. Now as the pandemic has come to an end we are glad to bring the film for audience. Zollywood is my first film as director and the subject is close to my heart. I am satisfied that we were able to do justice to this subject i.e. Zadipatti art of theater," said Trushant Ingle.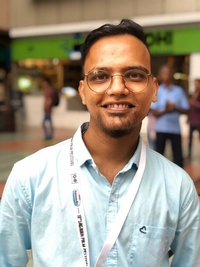 ZOLLYWOOD bagged special jury award at the festival of Indian Cinema of Toulouse held in France in June 2020. This was 8th edition of festival which provides the opportunity to showcase Indian film to French public.
The story is written by Aasavari Naidu, screenplay by Trushant Ingle, cinematography by Yogesh Rajguru and editing by Vaibhav Dabhade.
Get ready to watch Zadipatti, a theater art, Zollywood will release on 3 June 2022