Ever since the title of the movie DIL BEDHUND was unfolded, there has been immense curiosity about the story of the movie, its music and most importantly the cast of the movie, i.e. the actors. Finally, the first poster of the movie DIL BEDHUND has been launched indicating the film is a love story.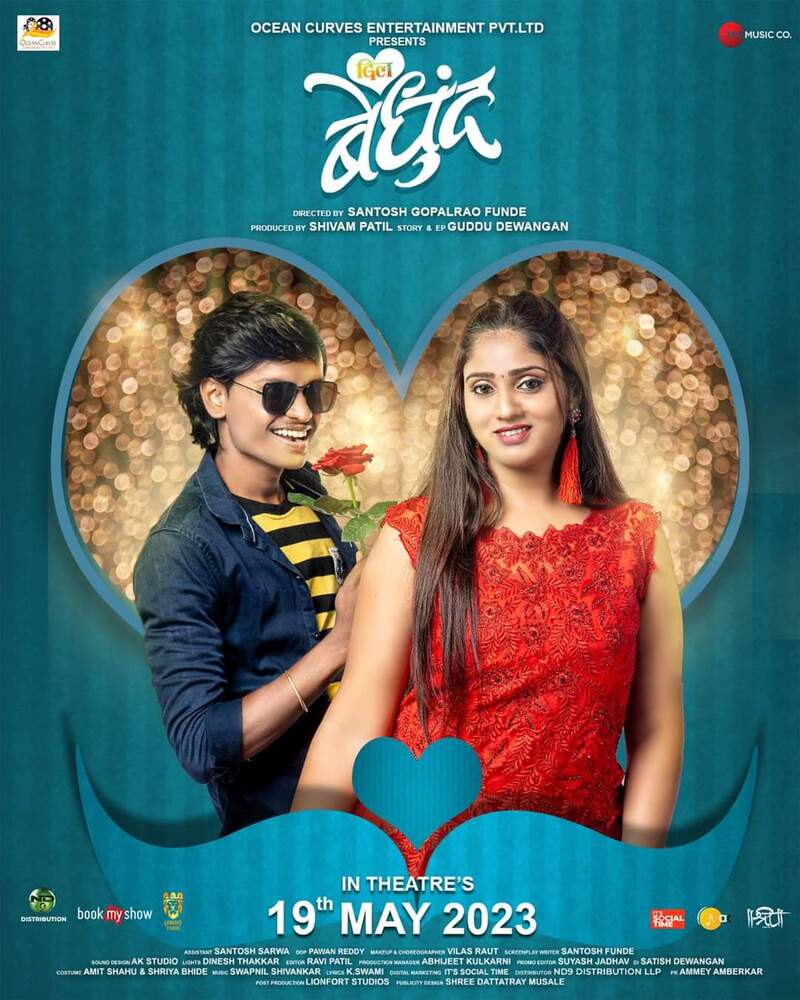 From the poster of DIL BEDHUND, the first thing that catches our attention is the pairing of the lead actors in this love story! The sizzling chemistry between Hansraj Jagtap and Sakshi Chaudhary can be easily seen from the poster! The poster presents this unique love story raising the curiosity of the audience. This curiosity of the audience will be fulfilled next month. The film will be released in theaters all over Maharashtra on 19 May 2023.
Presented under the banner of Ocean Curves Entertainment Pvt. Ltd., the film DIL BEDHUND is produced by Shivam Patil. Santosh Gopalrao Funde has directed the film and the story written by Guddu Dewangan who is also executive producer. The cinematography is done by Pawan Reddy, who has captured the love story beautifully on the reels.
Swapneel Shivankar has added new colors with his music in this film with lyrics penned by K. Swami. Along with Hansraj Jagtap and Sakshi Chaudhary, the film DIL BEDHUND also stars Jayesh Chavan and Aarti Kuthe in lead roles. Along with these actors, Nitin Patrikar, Pradeep Ronge, Sanyoni Mishra, Dheeraj Tarune and Govind Chaurasia also play prominent roles in the film. Ravi Patil has done the editing, Abheejit Kulkarni has handled the responsibility as production manager, Santosh Sarwa is assistant director, Make-up and choreography by Vilas Raut, screenplay by Santosh Funde, sound design by AK Studio, lights by Dinesh Thakkar, costume by Amit Shahu and Shriya Bhide. The publicity design of the movie DIL BEDHUND is done by Shree Dattatray Musale and PR is Ammey Amberkar.